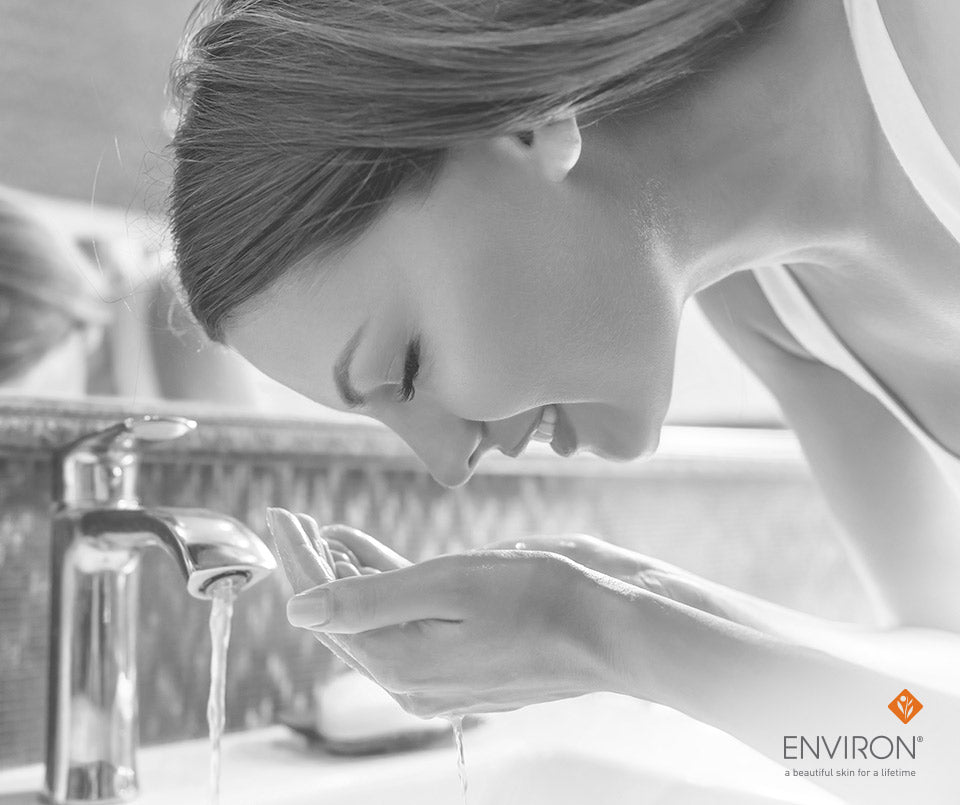 Top 5 Skin Care Myths Dispelled
Posted by Jen Conroy on
When it comes to trustworthy skin care advice, it can be quite a challenge sorting fact from fiction. From inflated product claims to bogus internet promotions, skin- care misinformation abounds! Here are five common myths to avoid in caring for your delicate dermis:
Myth: Hot water opens pores and cold water closes pores.
Truth: Your pores do not have the ability to open and close, and water temperature has nothing to do with pore size. Large pores are the result of squeezing blemishes, dead skin cells, or genetics. If your aim is to minimize your pores, products containing reflective particles or mattifying agents can help to reduce the appearance of pores. Certain skin care products can also help to minimize pore size by exfoliating the skin and removing dead skin.
Myth: "Exercising" your skin will make you look younger
Truth: The exact opposite is true. Lines and wrinkles are the result of repeated muscle movements under your skin. The more you pull, tug, and move your skin, the more you encourage the appearance of lines and wrinkles to form. It's that simple.
Myth: Vitamin A (retinol) thins your skin.
Truth: Vitamin A helps to create healthy, new skin cells, which thickens—not thins—skin. Backed by more than 50 years of solid research, Vitamin A is one of the most important skin care ingredients you can put on your face. That's why it's a featured ingredient in all our skin care ranges.
Myth: A product should work right away.
Truth: Patience is key. The appearance of improved skin won't be visible until your skin has been exposed to the product for at least three skin cycles (between 21 to 40 days, depending on your age). Fact is, skin care products can take months to reveal noticeable or optimal benefits.
Myth: Antioxidants can reverse sun damage
Truth: Antioxidants cannot reverse sun damage that already exists. Rather, scientific studies show that antioxidants are a fabulous preventive measure, fighting against the effects of destructive free-radicals and keeping signs of sun damage at bay. We include a range of potent antioxidants in many of our skin care products, including daily moisturizer.
For trustworthy skin care advice and real results, you can count on Environ. To find an Environ stockist near you, call 877.337.6227.
---
Share this post
---
---