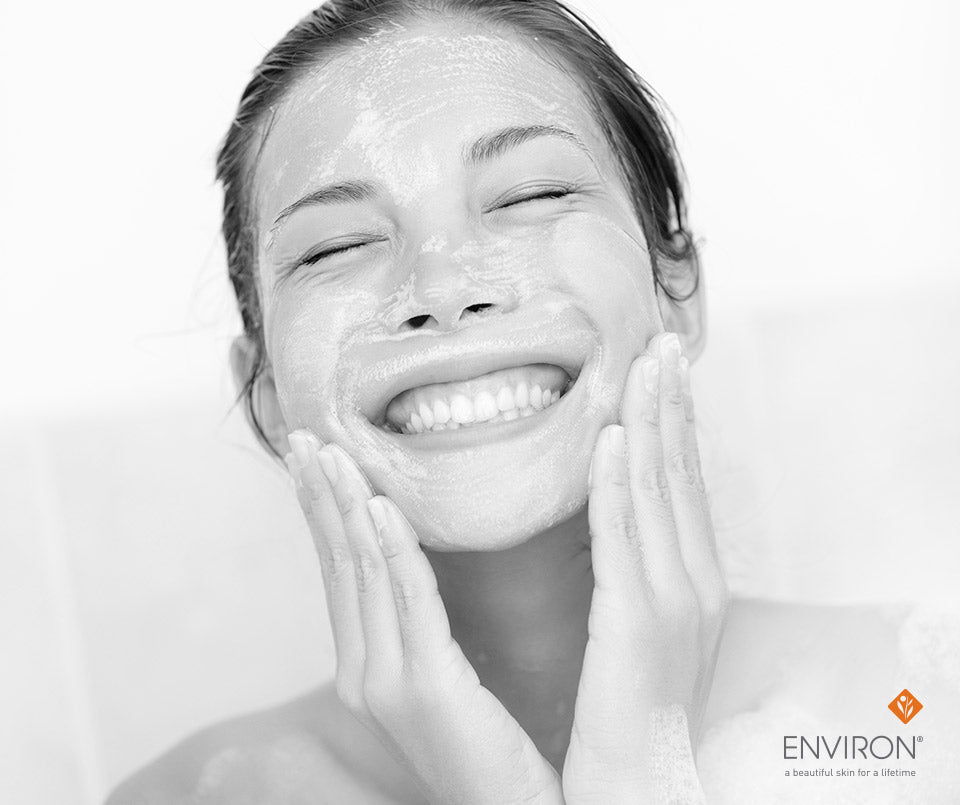 Does Your Skin Care Play Well with Others? Interactive Cleansing Gel
Posted by Jen Conroy on
We hate to see harsh skin care cleansers happening to good people. In pursuit of perfect-looking skin, we eagerly—and often over-zealously— scrub away excess oil and "dirt" from our skin, ultimately irritating our skin instead of improving it.
One of the most common misconceptions about attaining great skin is that the drier and more exfoliated your skin is, the better. But the opposite is actually true. The key to radiant skin is a soothing and balanced blend of moisture, skin-renewing ingredients, and gentle cleansing.
Our solution to the "over-cleaning" fallacy is Interactive Cleansing Gel, a mild foaming face and body wash without preservatives or fragrances. Our special formula gently and effectively cleanses the skin, removing excess surface oils and make-up while helping to maintain the benefits of the natural acid balance of the skin.
Interactive Cleansing Gel is free of harsh chemicals that may damage the skin and designed to complement all our skin care products. Keep your skin care simple, gentle and effective by stocking up your beauty arsenal with Environ. Your skin will thank you! To find an Environ stockist near you, call 877.337.6227.
---
Share this post
---
---