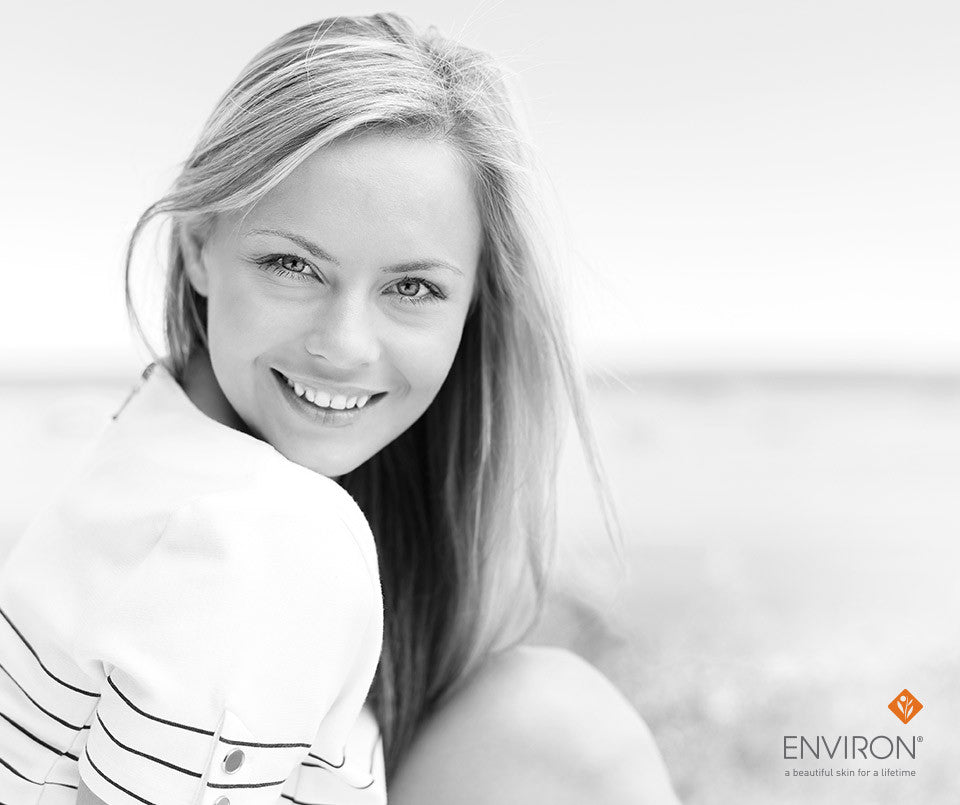 3 Top Beauty Myths Dispelled
Posted by Jen Conroy on
Even in our tech-savvy world, finding trustworthy skin care advice can be quite a challenge. Fact is, not all beauty tips are equal. To help you achieve healthy-looking, radiant skin at every age, here's a closer look at 3 common skin care misconceptions you can permanently retire:
Oily skin doesn't need moisturizer.
We hear it a lot, that moisturizers are too heavy for oily skin and unnecessary because oily skin is already moist. But moisturizer is an important skin care tool for every skin type, helping to restore a balanced appearance, smoothing the feel of dry patches, and diminishing the look of dullness. Water-based, oil-free products, which are less likely to feel "heavy" or clog pores are what you need. Environ offers a variety of multi-tasking moisturizers with potent ingredients, including vitamins and antioxidants, which can help to restore a hydrated look and revitalize skin's appearance while fending off the effects of harsh environmental factors.
You should eventually outgrow your problem skin.
Unfortunately, there's no magic to the aging process that makes problematic skin dry up as you get older. While problem skin may decrease with age, it's not a given. That's why we've worked hard to formulate potent skin care ranges for every age that can help to diminish the look of problem skin and keep it at bay by promoting the appearance of healthy-looking cellular turnover and skin renewal.
A little sun is good for you.
A lot of people still go for a "healthy" glow, but there's no such thing unless it comes from a bottle of self-tanning lotion! No amount of UV exposure is good for your skin. UV rays damage skin cells, leading to premature aging and increasing skin cancer risk. That's why diligent SPF application is vital 365 days a year, rain or shine.
To discover the best moisturizers and products for your skin, call an Environ stockist today at 877.337.6227.
---
Share this post
---
---