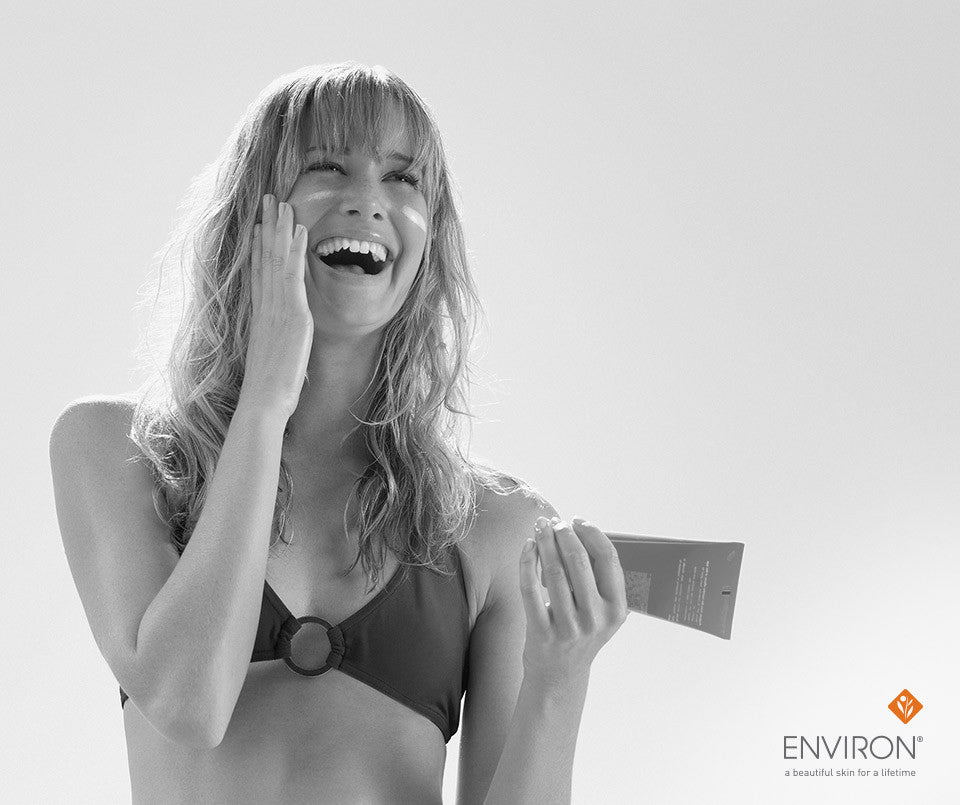 The Sunscreen Benefit that Will Change Your Life!
Posted by Jen Conroy on
You've heard it countless times, how vital sunscreen is to your skin's health for fending off the effects of damaging UV rays. But did you know that sunscreen may actually help to reverse signs of sun damage, too?
A recent study published in Dermatologic Surgery reveals that regular old sunscreen may not only prevent sun damage, but it may also help to improve your skin's appearance! While people in the study who used sunscreen daily for a year showed no advancement of aging in their skin, they also saw significant improvements in the appearance of tone, texture, and firmness.
It sounds radical, the idea that sunscreen can actually help you look younger, but it's pretty basic science. The study's scientists surmise that when your skin is damaged by the sun, it forces your skin into a constant fight and repair mode to heal itself. Regular sunscreen use helps your skin look better over time because it keeps your skin at a constant healthy-looking state. Rather than toiling away in repair mode, healthy skin cells can operate at their best, keeping healthy skin cells healthy.
Because UV protection is vital, we formulated an advanced sunscreen that you'll look forward to using every day. Light, creamy and non-greasy, Environ Sunscreen is chock full of essential nutrients and antioxidants to feed your skin and protect it from the effects of harsh UVA and UVB rays and environmental influences. Designed to be used before, during, and after sun exposure, Environ Sunscreen contains a unique phyto-complex to work synergistically in protecting the appearance of the skin and maintaining a hydrated feel.
To find an Environ stockist near you, call 877.337.6227 today.
---
Share this post
---
---