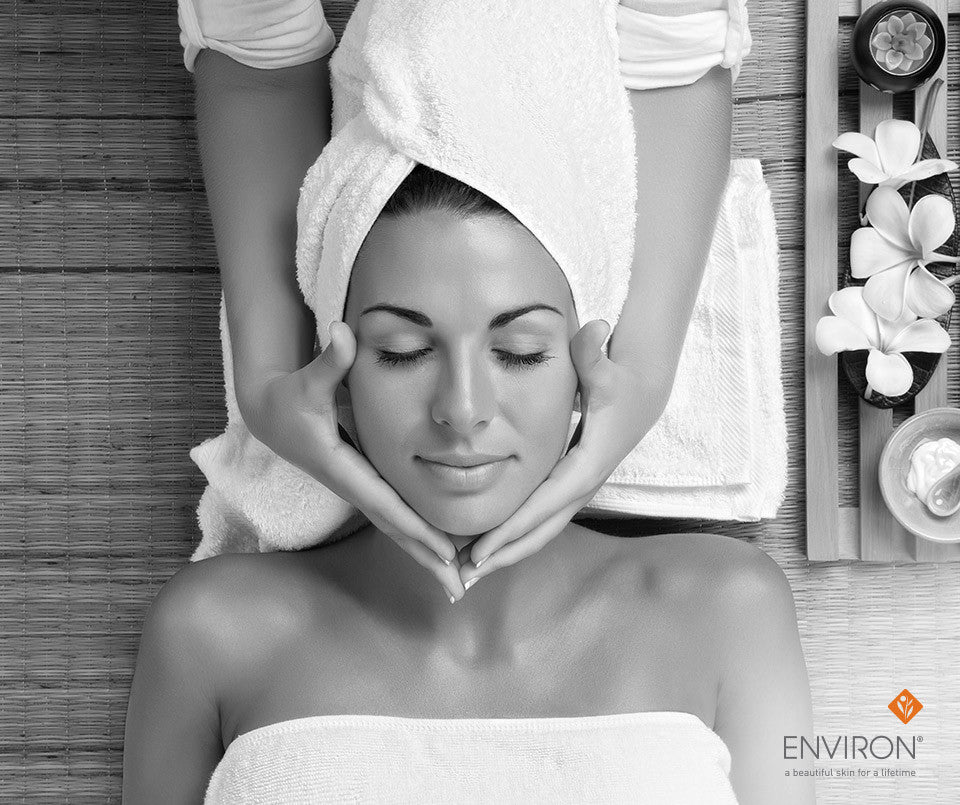 Refresh and Renew Your Skin with the Cool Peel Range
Posted by Jen Conroy on
By this time in August, we can bet your skin is in dire need of a pick-me-up! After weeks of sweating under the hot summer sun, it's the perfect time to hit the reset button and reinvigorate your skins' appearance with a chemical peel.
At Environ, we believe that your best skin is revealed with a series of mild peels, as opposed to one intense peel. Exclusively designed for application by trained professionals and doctors, the Cool Peel range offers a step-up system similar to our other skin care ranges, with a selection of peels that gradually increase in intensity. The Cool Peel range includes potent exfoliating ingredients, such as lactic acid, alpha hydroxy acid, or trichloroacetic acid. Designed for repetitive treatments, the Cool Peel range provides skin with a rejuvenated appearance with light peeling and minimal downtime.
The first step to prepare for your peel is applying Environ's vitamin A moisturizers for at least 3 weeks prior to your first treatment. Once you begin your chemical peel regimen, you can enjoy a refined appearance to your skin texture and smoother-looking skin. The Cool Peel range can also improve the appearance of problematic skin and is ideal for the look of sun damage, fine lines, and visible signs of aging.
For beautiful-looking skin that will carry you into the fall, give your skin a well-deserved treat with a Cool Peel this summer. To find an Environ stockist near you, call 877.337.6227.
---
Share this post
---
---