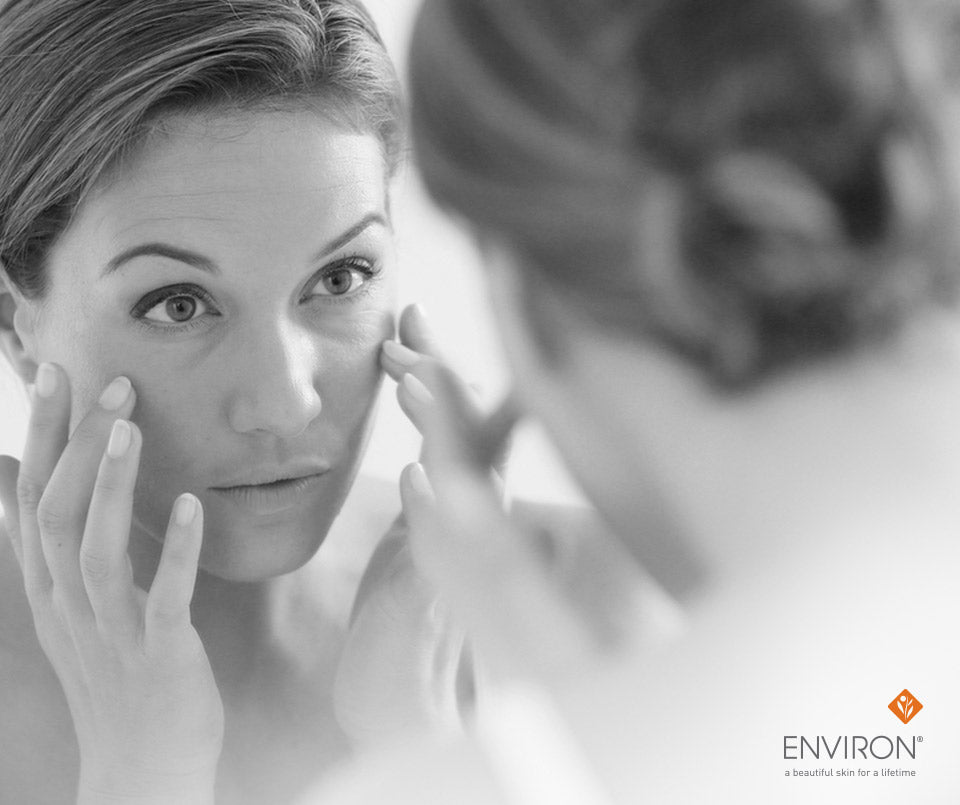 Step It Up!
Posted by Jen Conroy on
Environ Skin Care is designed around you. We spent years researching the intricacies and inner workings of your skin so we could formulate the ideal regimen for the appearance of optimal skin revitalization. The result is our patented Environ VITAMIN STEP-UP SYSTEM™, a progressive skin care regimen that brings out your best-looking complexion step-by-step with the powerhouse vitamin A as the star ingredient.
Here are a few Environ STEP-UP SYSTEM highlights:
"A" is for awesome skin!
It's fair to say that vitamin A is the most important vitamin in skin care today. This potent vitamin is a multi-tasking miracle worker that provides a bevy of benefits, including the look of diminished lines and wrinkles, a brighter, even-looking skin tone, and a smoother appearance.
"Start low and go slow."
Slow and steady wins the skin care race every time. "Start low and go slow" is the Environ STEP-UP SYSTEM motto because it's clinically proven to be the most effective way to enhance the look of skin while avoiding harsh side effects such as dryness and redness. The skin needs time to adjust to potent ingredients like vitamin A. You can't rush your way to better skin. Optimal results are achieved by using 2-3 containers of each level until your skin is completely comfortable before moving on to the next level. We offer five steps, from 1 (lowest concentration) to 5 (highest concentration).
A little goes a longer way.
More isn't better with vitamin A. Though it's tempting, using a bigger dollop of product doesn't translate into more or faster benefits. The key to skin that appears healthy, radiant and younger-looking (not red, flaky and irritated) is patience and persistence. Optimal benefits take months of diligent ingredient application. Rome wasn't built in a day, and neither is gorgeous skin.
To learn more about our STEP-UP SYSTEM, and discover which products are right for you, call 877.337.6227 to find your local Environ stockist today.
---
Share this post
---
---