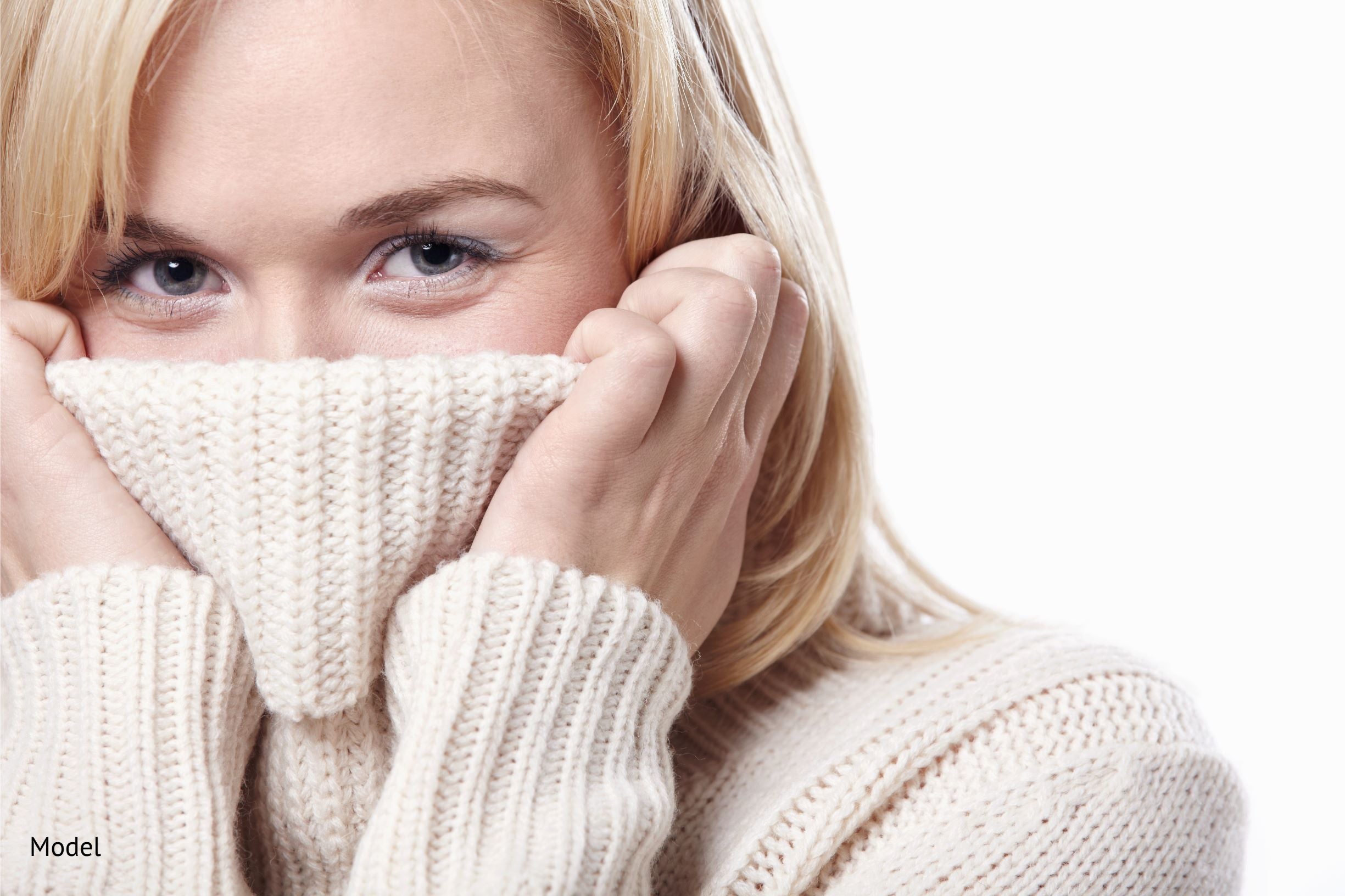 Help for Dehydrated Winter Skin!
Posted by Kim Beels on
Red, flaky and irritated are three words that winter skin knows all too well. Blame it on the low humidity, dry indoor heat and frigid weather, all of which wreak havoc on skin, leaving your vulnerable dermis looking dull and dehydrated. If a dreary winter complexion is bringing you down, it's time to take a closer look at your skin care routine. Without knowing it, you could be adding insult to injury by applying irritating products to your skin.
Here's what to do and what to avoid to rescue and repair the look of dry winter skin:
Use Skin Care Products That Hydrate
Examine your current skin care products. Do any contain alcohol, perfumes or exfoliating beads? These ingredients can strip vital moisture and may aggravate dry, vulnerable skin. It's time to switch gears and embrace ultra-gentle formulations, focused on restoring the effects of hydration and balance to your skin with clinically-backed, synergistic blends of ultra-hydrating and soothing ingredients. Focus Care Moisture+ Vita-Complex Super Moisturiser is a powerful hydrator formulated with lanolin, rosemary leaf extract, vitamin C, E, and B5 to comfort and soothe the feel of irritated skin. You can pair this dynamic moisturizer, which is packed with vitamins and emollients, with your results-driven serums to keep your skin looking balanced and refreshed. The Focus Care Moisture+ range also features HA Intensive Hydrating Serum, which contains a high concentration of hyaluronic acid (HA), a known powerful moisture magnet, Vita-Antioxidant Hydrating Oil Capsules and Alpha Hydroxy Night Cream for revealing the look of intensely hydrated, radiant skin.
Your Skin Can Be Too Clean
If your skin looks red and flaky, it's screaming for some TLC, and fast. Give your tired skin a break by cutting out harsh cleansers, toners and exfoliants from your routine. Contrary to popular belief, a squeaky clean complexion is not the key to a radiant glow. Rather, your skin is at its best when its natural moisture barrier has been kept intact. You can maintain the benefits of your skin's natural moisture barrier by using Environ cleansers which are formulated to remove surface impurities without stripping your dermis of essential oils. Your Environ stockist can help you pick the perfect products to help you maintain your unique complexion goals.
Protect Your Skin From The Damaging Effects Of The Sun
Be honest — are you applying sunscreen daily? Even in the winter, when the days are shorter and the rays are weaker, the sun remains your skin's most powerful enemy. Environ RAD Sunscreen SPF 30 provides both UVA and UVB protection as well as a unique phyto-complex for neutralizing the effects of environmental stressors. 
Our Environ stockists are passionate about restoring the appearance of your skin this winter! Find your local stockist by calling 877.337.6227 today!
---
Share this post
---
---