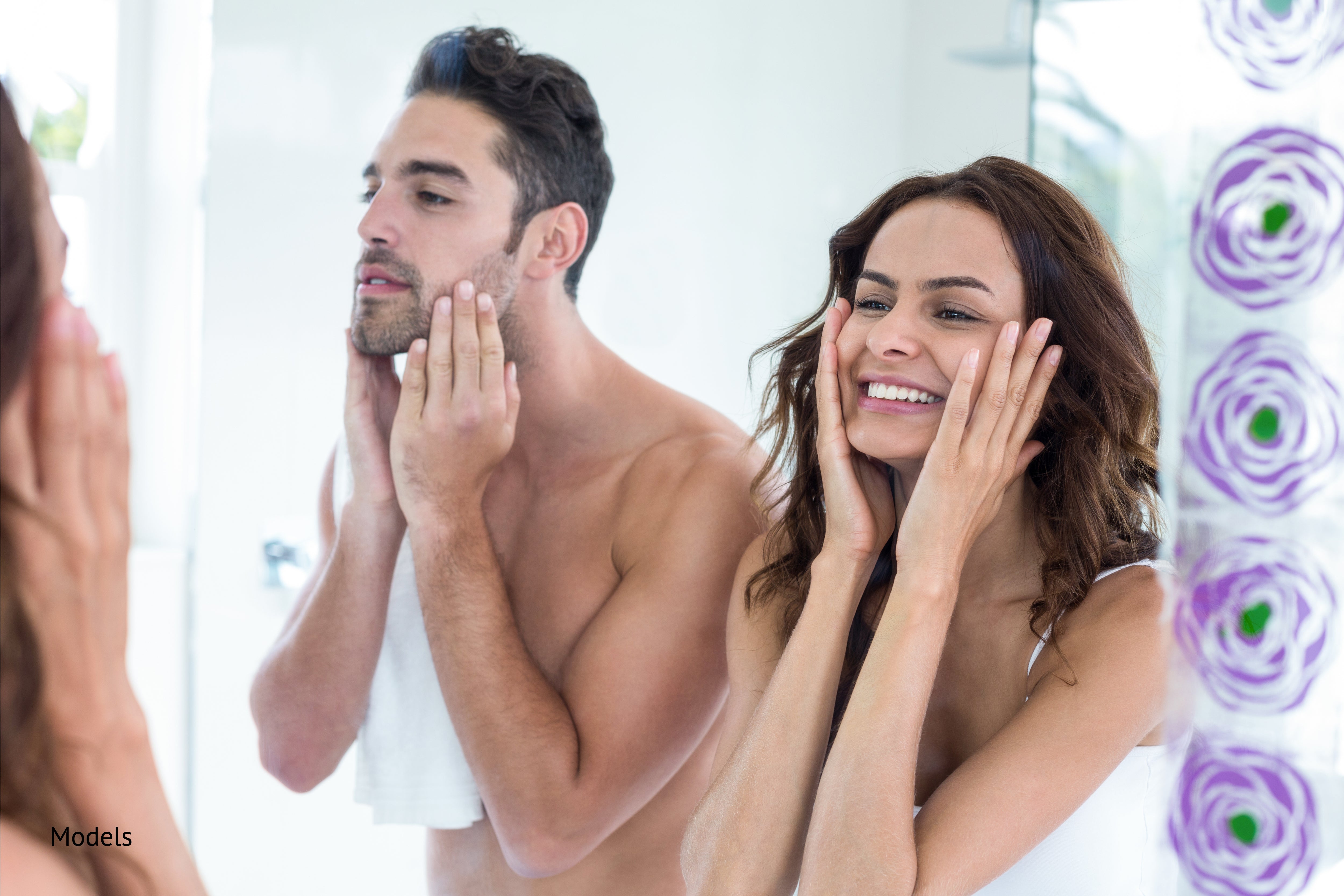 How to Create a 2020 Skin Care Detox Routine
Posted by Kim Beels on
Happy New Year! After a hectic holiday season packed with sugary sweets, late nights and countless other complexion saboteurs, we bet your skin is in dire need of a little extra TLC right about now. So we have to ask: when was the last time you gave your skin a detox? Be honest — have you EVER treated your skin to a detox regimen? Did you know you should be detoxing your skin every day?
No worries! January is a perfect time to commit to a new skin care routine! Last month, we explored what a detox skin care routine should look like, so here's a refresher course (pun intended!) for bringing out your best complexion in 2020 and beyond:
The Correct Order To Apply Skin Care Products
Your personal stash of skin care formulas, which you have acquired under the expert guidance of your Environ stockist, is based on your unique skin care concerns and goals. Even though your skin care is unique to you, the skin care directions are not! In other words, there's a method to the madness when it comes to applying medical-grade skin care products, which should be applied in a specific order to maximize their effectiveness and ability to protect and enhance the appearance of your skin. Take stock of the products you have in your cabinet and organize them according to the order they will be applied.
Every morning: 1) cleanse and tone your skin, which is essentially cleaning your slate, so to speak, setting up your skin for maximum effectiveness of the next product, which is 2) a serum of your choice, depending on your unique skin concerns. Step 3) applying a moisturizer, especially during the dry winter months when your skin is prone to flakiness and irritation. Your final steps should include 4) applying your antioxidant and vitamin-based skin care product of choice and 5) applying your sunscreen last. Sunscreen is always last; this protective layer literally shields your skin from the effects of damaging sun and other environmental hazards like pollution.
Best Basic Skin Care Rules
Just like you, your skin needs encouragement to do its job from time to time. To further help your skin along by adding the following to your plan:
Exfoliating at least once a week to remove surface dead, dull skin. Exfoliation essentially makes room for healthy new skin while also triggering your skin to appear more youthful-looking.
Sleeping seven to nine hours per night. Sleep is vital to the health and appearance of your skin! In fact, your skin is most active at healing and regenerating itself while you sleep. This is also why you should apply results-driven serums before bed, to maximize their efficacy while you snooze.
Drinking eight glasses of water to stay hydrated.
Eating plenty of fruits and veggies. A colorful diet helps your skin as much as your body by providing a balance of vital nutrients which feed and replenish your dermis from the inside out.
There are apps you can download to remind you to drink water, go to sleep on time, and track your eating habits.
Visit Your Environ Stockist.
If you're experiencing dull, lackluster skin, it may be time to mix up your skin care routine or adjust certain lifestyle choices. A visit with your skin care professional, who has extensive product knowledge and training, will go the distance to help you achieve your skin care goals with comfort and ease. To find your local Environ stockist, please call 877.337.6227 today!
---
Share this post
---
---