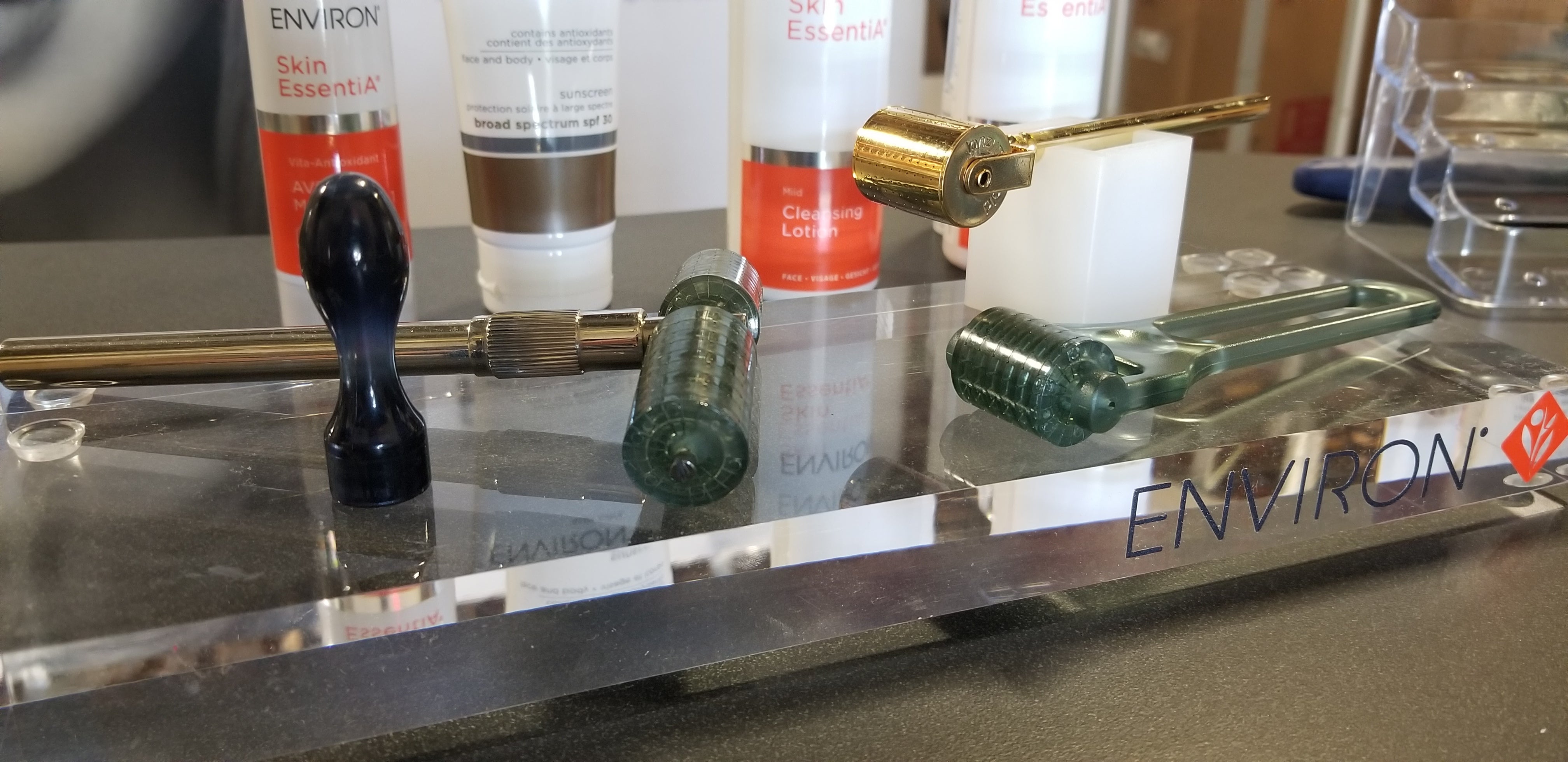 How to Use a Cosmetic Microneedling Roller
Posted by Kim Beels on
Are you wondering if using a cosmetic microneedling roller will make a difference in the appearance of your skin? The answer is yes! 
It's clinically documented that using a cosmetic roller can safely help to reveal a wide range of textural improvements to the appearance of your skin. Another big benefit to cosmetic rolling is that it's safe for even dark skin types (which are high on the Fitzpatrick scale). Here's a closer look at how using a cosmetic roller can help to enhance the look of your skin.
HOW A COSMETIC ROLLER WORKS
A roller or a stamping device uses tiny needles to create microscopic channels on the surface of skin. These channels also help to enhance your skin's reception of results-driven skin care formulas, thereby increasing the effectiveness of the products.
WHAT A COSMETIC MICRONEEDLING ROLLER DOES
The result of all this enhanced product efficacy is the look of smoother texture, smaller pore size, and a wide range of other benefits to the appearance of skin. 
HOW TO USE A COSMETIC SKIN ROLLER EFFECTIVELY
Cleanse your skin
Place the roller on your forehead and roll vertically over the forehead and eyebrow area until the entire area has been treated two to five times in a vertical direction. 
Roll obliquely (diagonally) over the same area two to five times.
Roll horizontally for two to five times. 
Continue to roll over all other areas of the face and neck, rolling vertically at first, then obliquely, then horizontally until you have thoroughly treated your entire face and neck. Tip: Three to five minutes is usually sufficient for treating your entire face and neck.
Apply your recommended Environ Skin Care products immediately afterward, while your skin is freshly treated and primed for maximum product effectiveness.
Ready to learn more about cosmetic microneedling and how this clinically proven skin care tool can help take your skin to the next level? Call 877.337.6227 to find your local Environ stockist today.
---
Share this post
---
---