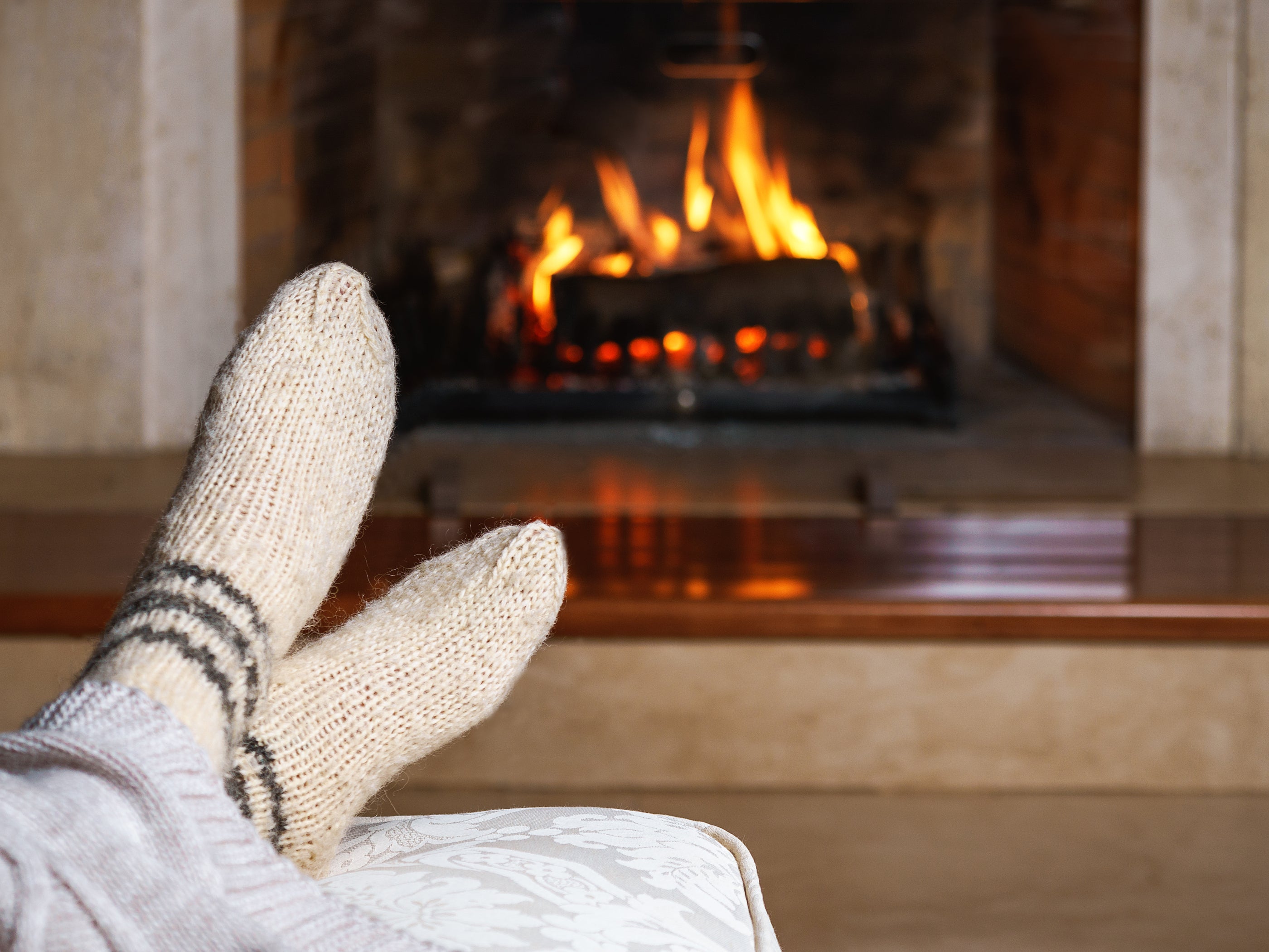 Hydrate While You Hibernate
Posted by Kim Beels on
We all love to cozy up by the fireplace during the winter months, but all that dry indoor heat can wreak havoc on your complexion — not to mention if you suffer from eczema, itchy clothing and sudden temperature changes (like coming into a warm house after being outside) can trigger symptoms.  
Signs of dehydrated skin include:

Thick, rough texture of the skin
Flaking skin around the nose and on the forehead
Fine cracks in the skin
If your skin is feeling as parched as a potato, it's time to amp up your skin's hydration ASAP with expert moisturizing techniques and products, including:
Hyaluronic acid
Healthy skin contains moisture and a natural waterproofing barrier. To help preserve the benefits of this barrier, we recommend using products containing hyaluronic acid (HA), a naturally-occurring moisture magnet in the body that helps skin retain their moisture and elasticity. HA works marvelously as a moisturizing agent. Just a single gram of HA holds up to six liters of water, or up to 1000 times its weight in water! Best of all, HA is safe and suitable for all skin types.
Avoiding long, hot showers
Try short, warm showers (seriously!) and moisturize immediately afterward to lock in moisture when your skin is damp, according to the American Academy of Dermatology (AAD). Other tips from AAD for relieving dry skin include avoiding deodorant soaps, alcohol-based toners, and fragranced products, which can all irritate dry, sensitive skin.
Winter Skin Care Routine
Just like your wardrobe, your skin care needs change with the seasons. What works perfectly in August may not fly in the dry heat of January. If you suffer from chronically dry skin every winter, it's time to adopt a proactive approach and incorporate moisturizing products into your skin care routine well before winter strikes. Heeding the adage that it's much easier to maintain moisture than to replace it, our Environ Skin Care ranges are expertly formulated to hydrate and replenish the appearance of your skin while preserving the effects of the natural moisture barrier, so your skin can get all the nutrients and moisture it needs without feeling weighed down and greasy.
Discover the best products for you skin this winter by calling 877.337.6227 to find an Environ stockist near you!
---
Share this post
---
---