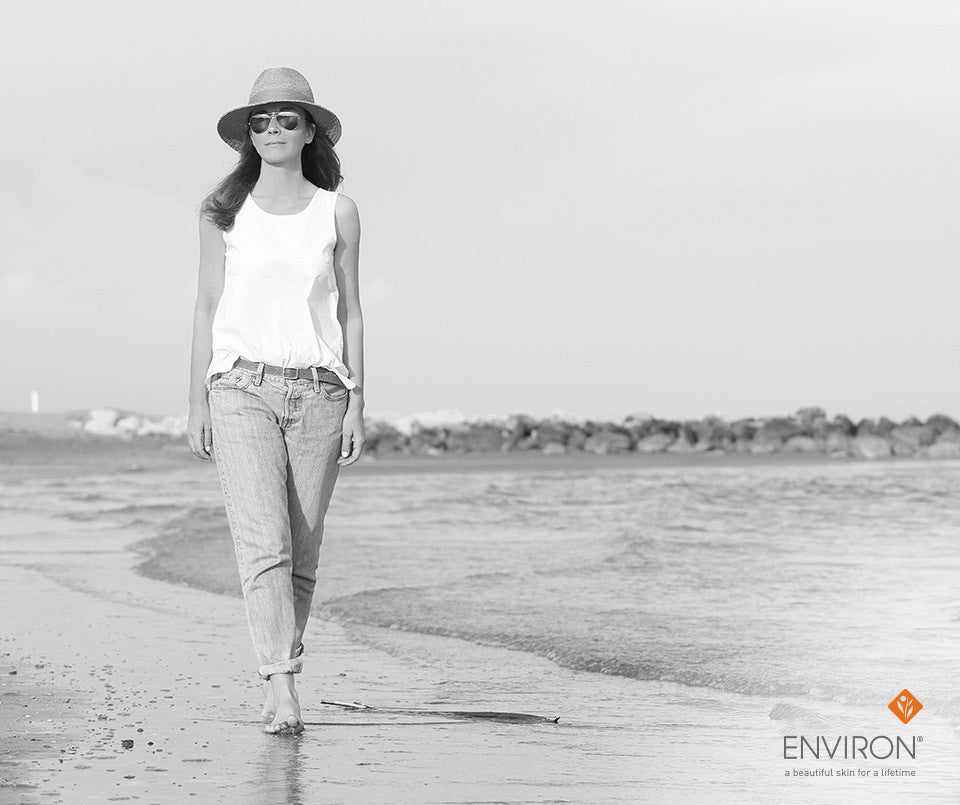 Visibly Luminous Summer Skin! The Body Range for Head-to-Toe Skin Care
Posted by Jen Conroy on
There's simply no escape from baring our skin in the summer months. Covered up all winter under comfy layers of clothes, our skin finally sees the light of day when the thermometer rises—and it can be quite a shock! Suddenly, we're amazed by how much skin we're in, and it can feel a bit overwhelming if our skin doesn't look its finest.
Environ is here to help you love your skin again. We believe the skin on your body is every bit as important as the skin on your face, so we formulated a skin care range devoted to enhancing the appearance of every last inch of your amazing dermis. From your head to your toes, the Body Range is packed with vitamins and antioxidants to enhance your skin's appearance, replenishing the benefits of moisture for healthy-looking, radiant skin.
The Body Range includes six key products designed to replenish the skin:
Multivitamin Body Moisturiser
Packed with high concentrations of vitamins A, C, and E, as well as antioxidants, this lotion can help ease the feeling of parched skin and reduce the appearance of sun damaged skin.
A, C & E Oil and Enhanced A, C & E Oil
The Body Range also includes two conditioning oils—A, C, & E Oil and Enhanced A, C & E Oil—which provide nourishment and relieve the feeling of dry and sun damaged skin.
The Body Profile with the Massage Glove
The Body Profile is a lotion containing plant extracts that can assist in firming and conditioning the appearance of uneven skin texture. Regular use with the body mitten, an exfoliating glove, helps maintain smoother-appearing and more resilient-looking skin.
Hand and Nail Cream
This lightly fragranced, non-greasy formula helps improve the appearance of dry hands and nails.
Rejoice in silky-smooth-looking skin this summer! To find an Environ stockist near you, call 877.337.6227 today.
---
Share this post
---
---