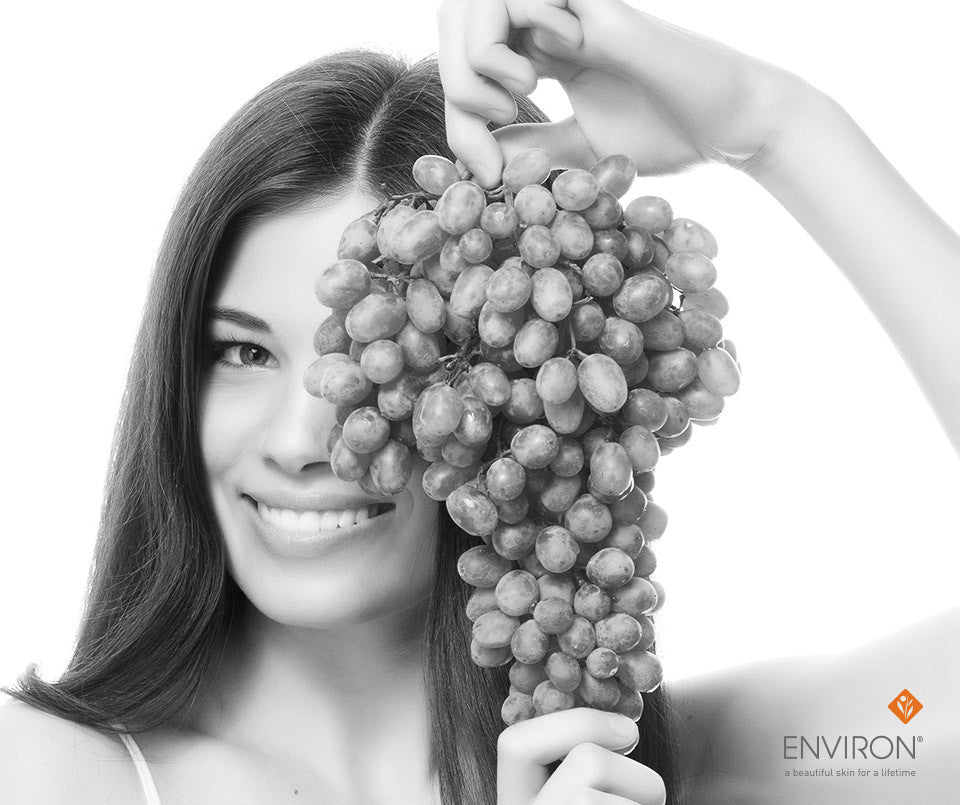 Summer-Proof Your Skin!
Posted by Jen Conroy on
While summertime brings to mind lemonade and barefeet, it's also a prime time for sunburns and breakouts. If you struggle to keep your skin looking healthy and radiant in the sweltering heat, you'll be happy to hear that luminous summer skin isn't as elusive as you may think! Here are three easy tips for gorgeous, healthy-looking summertime skin:
Eat Smart.
Did you know that the skin of grapes contains resveratrol, a naturally-occurring phenol with antioxidant and anti-inflammatory properties, which can decrease redness from sunburns? Another sun-protecting nutrient is lycopene, found in tomato paste, which can help boost your skin's natural SPF and decrease your sunburn risk. Sardines and salmon are rich in a type of omega-3 called DHA, an anti-inflammatory which can help reduce acne. Another skin saver is green tea! Compared to a control group, people who drank this antioxidant-rich beverage daily for 12 weeks had skin that was smoother and more elastic, and experienced less sun damage when exposed to UV light.
Stay Cool.
It sounds like an old wives' tale, but washing your skin in cooler temperatures can help prevent your skin from being stripped of its natural oils and drying out. A cool splash of water can also keep rosacea at bay, since heat is a known rosacea trigger.
Go Incognito.
To keep your skin protected, you'll be wise to don your widest-brimmed hat and biggest movie-star sunglasses. In addition to a generous slathering of sunscreen, these colorful props afford an extra layer of UV protection, which is a must since sunscreen wears off over time.
---
Share this post
---
---