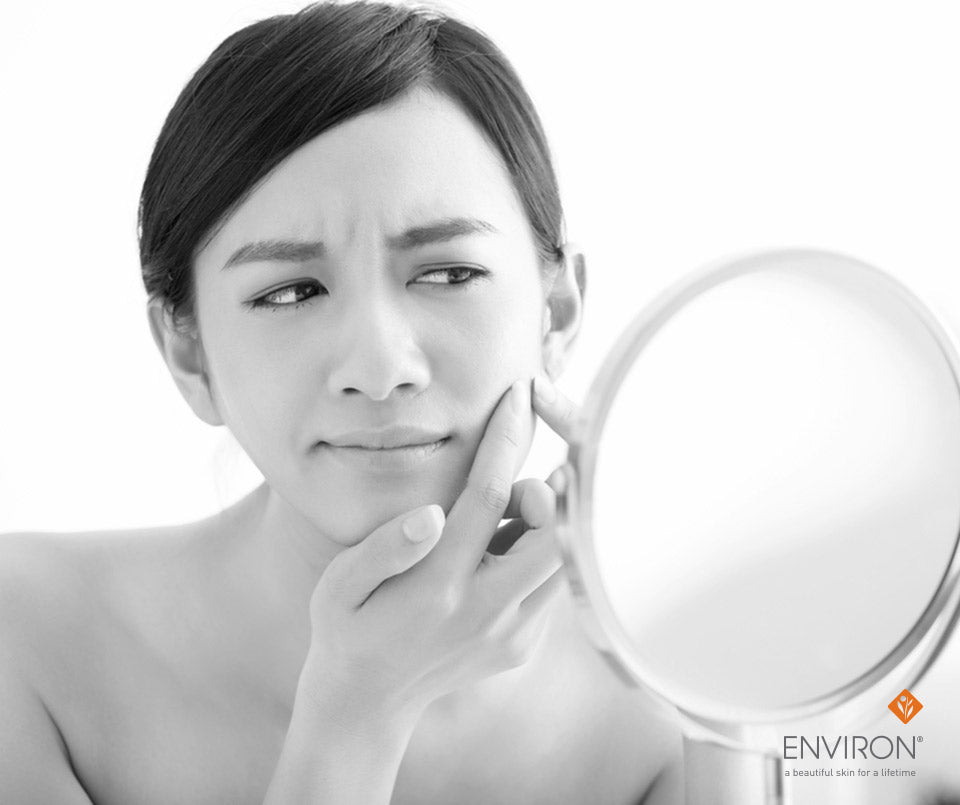 Solutions for Problem Skin: The B-Active Range
Posted by Jen Conroy on
There's a rumor going around that needs to be squelched, namely, that blemishes only affect hormonal teenagers. At Environ®, we know better. Skin concerns are equal-opportunity offenders, affecting men and women of every age. It's why we formulated the B-Active Range, a 5-step skin care program designed to help improve the appearance of clogged pores, blemishes, and excess oil.
Designed to be used in conjunction with vitamin A moisturizers in the Skin EssentiA Vita-Antioxidant AVST range, the B-Active Range features such scientifically researched, soothing, healing ingredients as salicylic acid, colostrum, and tea tree oil. Here are the highlights of the B-Active Range:
Sebuprep Pre-Cleanser and Sebuwash are formulated to help dissolve excess surface oils and remove environmental toxins. These gentle cleansers leave skin looking soft and hydrated while mattifying and reducing excessive shine.
Sebutone is a toner for refining problematic skin, imparting a smoother appearance and natural glow. Sebutone features salicylic acid to exfoliate and lactic acid to help hydrate the feeling of parched skin.
Sebugel A is a light, water-based gel containing a low concentration of vitamin A to help reduce visible oiliness while leaving a matte finish. This soothing and moisturizing gel contains colostrum which helps to reveal an energized and fresh appearance to skin.
Sebuspot is a lotion containing tea tree oil, niacinamide and panthenol to help calm and relax the look of skin with less visible redness. It also features Acnacidol™ to help protect the benefits of the skin's eco-environment.
Sebumasque is a hydrating clay mask that absorbs excess surface oil and exfoliates skin to reveal the appearance of smooth and radiant-looking skin. This mask can be left on skin for 10 to 20 minutes or used overnight for more intense care.
Your "problem" skin doesn't need to be a problem at all! To find an Environ stockist near you, call 877.337.6227.
---
Share this post
---
---