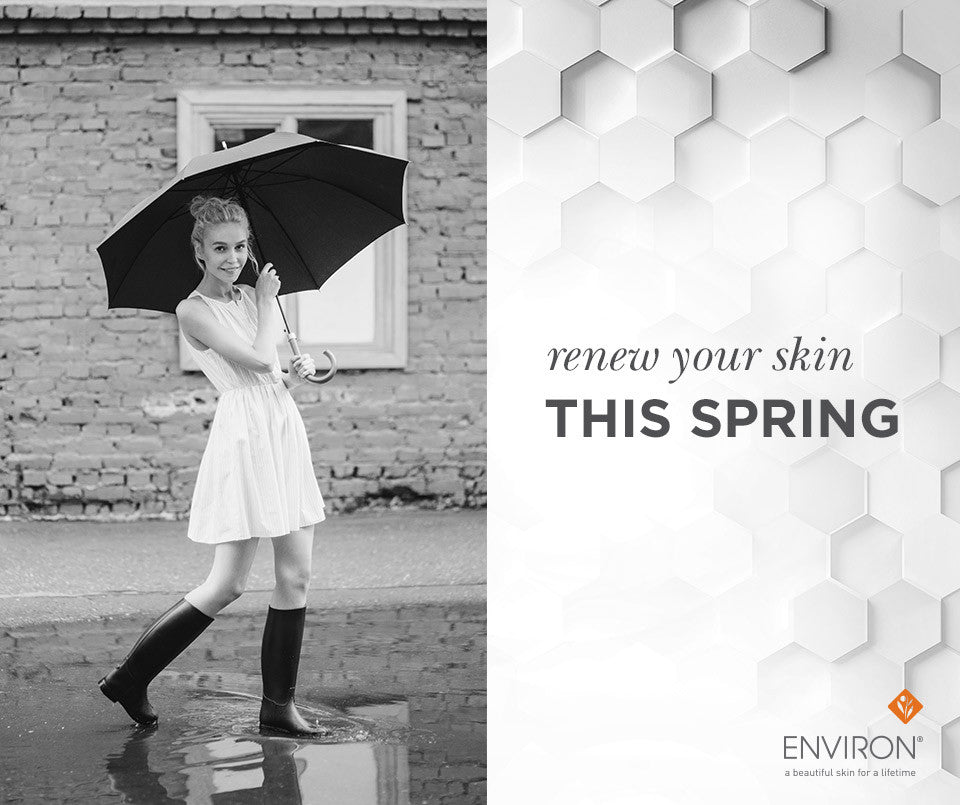 Renew Your Skin This Spring! The Intensive Range Skin Care Line
Posted by Jen Conroy on
As you scurry through April showers, springtime renewal is probably the furthest thing from your mind! But that's not the case at Environ, where we're pretty much obsessed with the concept of renewal for your skin in every way possible.
For the appearance of skin rejuvenation and a glorious glow, we created the Intensive Range, a line of skin care that is uniquely formulated to work together to reveal your skin's radiance and diminish the look of many common skin concerns, including dryness, uneven skin tone, and sun damage.
Each Intensive Range product offers a unique formulation of essential ingredients to target your skin's specific needs. The Alpha Toner Forte, for example, contains alpha hydroxy acid to encourage exfoliation for a youthful-looking vibrant glow. The Intensive Range's vitamin A "step up" line (Retinol 1, Retinol 2, and Retinol 3) packs a protective punch against the effects of sun damage, pollution, and signs of aging with high amounts of vitamin A serum.
Because we use only pure, effective ingredients formulated in our own sterile state-of-the-art factory, without adding preservative irritants, our products should be used within 12 weeks of opening to obtain their optimal potency and benefits. To find a stockist near you, call 877.337.6227.
---
Share this post
---
---