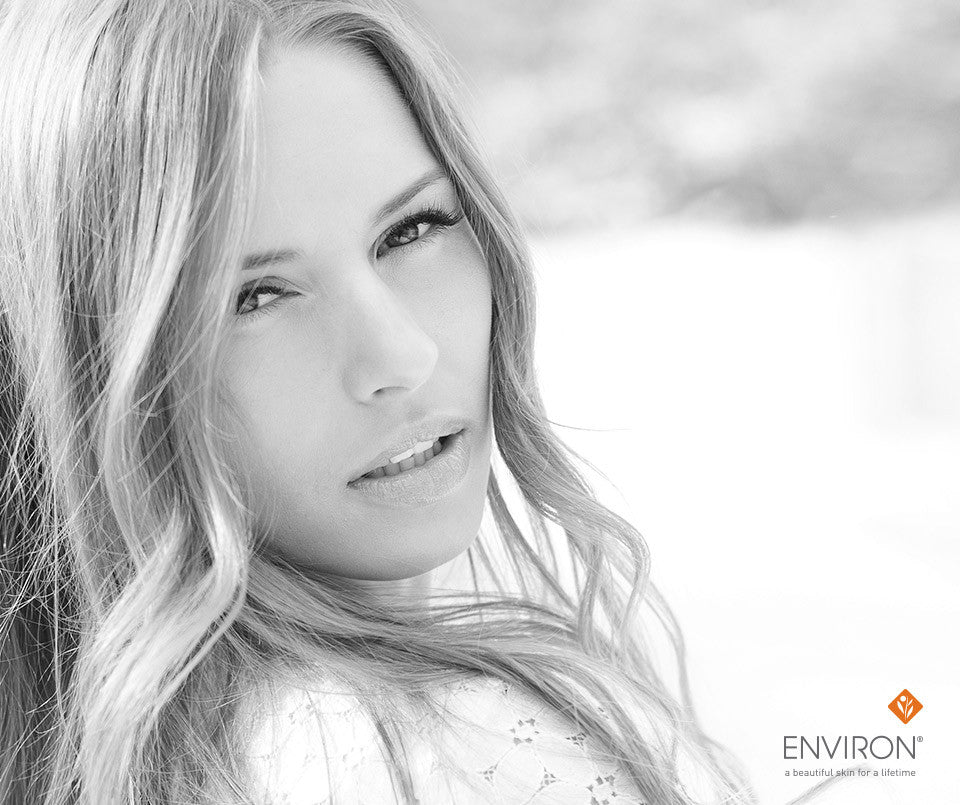 Harnessing The Power of Vitamin A: Skin EssentiA
Posted by Jen Conroy on
Generally speaking, we love nature. There are a few things, though, that we could do without. Take free radicals, those naturally-occurring renegade molecules that wreak havoc in our bodies if they aren't kept in check. Environ's Skin EssentiA® line is a complete skin care program packed with a potent mix of antioxidants, including vitamins A and C, for neutralizing the effects of free-radicals and nourishing the skin for a radiant and youthful glow.
Skin EssentiA® incorporates ingredients like rooibos and honeybush leaf extracts to bring the best of nature into your daily routine. Combined with our mix of vitamins, Skin EssentiA can help nourish your skin so that it feels smoother and looks more youthful. Great for women and men, our full product line can help protect and boost your skin from dawn to dusk.
When we say a complete product line, we mean it! Want to pamper the skin around your eyes? Our Antioxidant & Peptide Eye Gel and Oil Free Eye Make-Up Remover can help keep your eye area feel clean, hydrated, and firm. To calm and moisturize, our Vita-Antioxidant AVST Gel and Moisturizers, endorsed by the Swiss Vitamin Institute, can restore the benefits of moisture and nutrients while protecting your skin from the effects of pollution and sun damage. The Skin EssentiA® line also includes our Botanical Infused Moisturising Toner and Hydrating Clay Masque for an improved appearance of your skin's texture and tone.
From that first splash of water on your face in the morning to the moment your head hits the pillow, Skin EssentiA® delivers the ingredients you need to help your skin feel healthy and look radiant! To find a stockist near you, call 877.337.6227.
Save
---
Share this post
---
---