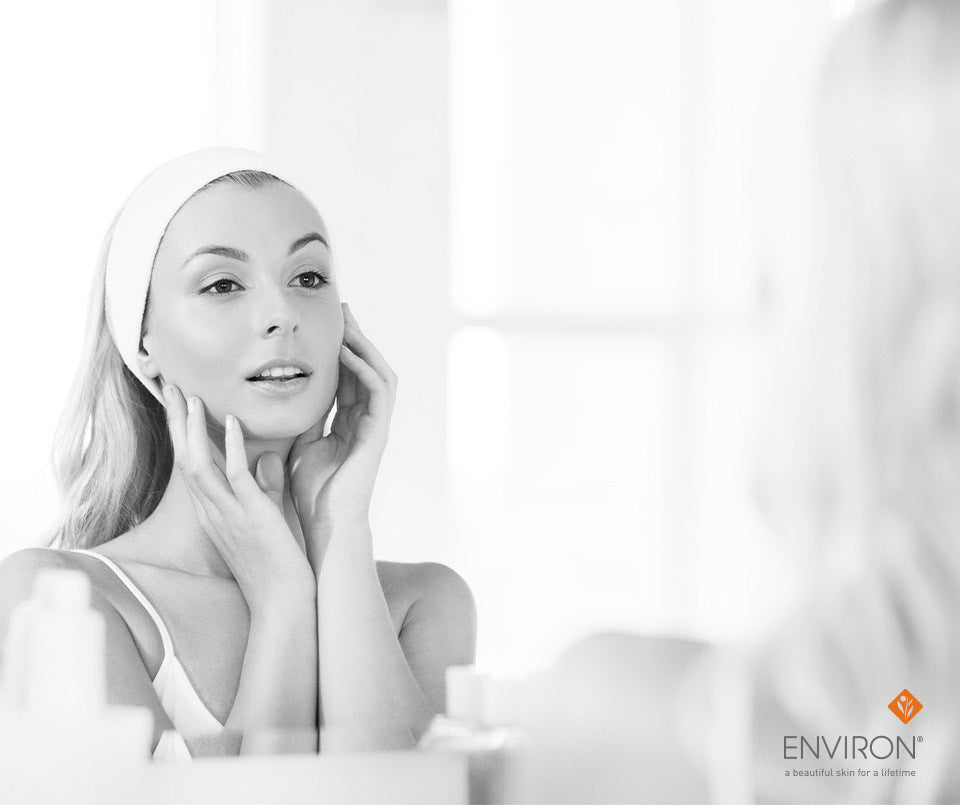 Banish the Appearance of Blemishes with the B-Active Skin Care Range
Posted by Jen Conroy on
Just when you think you're in the clear, it can flare up and make you miserable on the sunniest of days. We're talking about pimples, one of the most common skin concerns that affects almost everyone, at any age.
Problematic skin is a symptom of excess—too much oil and too many skin cells, which combine with bacteria to create the perfect storm of irritation and blemishes. It's not fair and it's not your fault, but with the right tools you can break the cycle and keep this pesky skin problem from getting the upper hand.
The key to prevention is exfoliation. Environ has formulated the B-Active Program, a 5-step skin care range that can help clear up the effects of problematic skin by exfoliating skin and drying up excess surface oil without stripping skin of essential moisture.
 Our entire B-Active line combines powerful skin-clearing ingredients, like salicyclic acid which scientific research has shown to help unclog pores and vitamin A to help reduce visible oiliness and hydrate skin. For oil control and a fresh, matte appearance, B-Active's Sebugel A is a light, water-based gel, which can be worn under makeup to energize and revitalize the appearance of skin. Spots getting you down? Even with reduced breakouts, a blemish here or there can still surface. B-Active's Sebuspot lotion calms the feeling of skin and helps minimize the appearance of redness with tea tree oil, niacinamide, and panthenol. For reducing surface oil and revealing a smooth, radiant appearance, B-Active's Sebumasque incorporates the finest clay and salicyclic acid for a thorough yet gentle daily exfoliation.
Banishing blemish appearance is a cinch with Environ. Stop trying to hide problematic skin and get active in fighting it—with our B-Active Skin Care Range!
---
Share this post
---
---