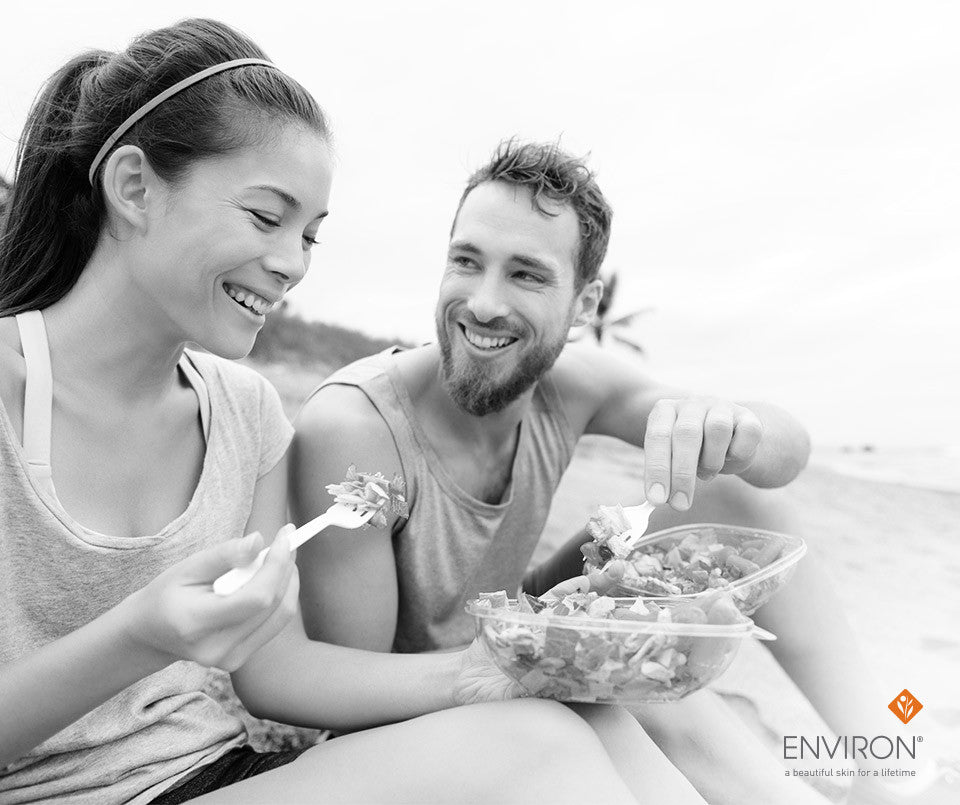 7 Foods That Make Your Skin Happy and Healthy!
Posted by Jen Conroy on
You know the saying that "you are what you eat?" We know it's true because when we eat right, we feel better. But it goes even further than that. It turns out that your dietary habits can impact the health of your skin in surprising ways. Did you know consuming high-glycemic foods that spike your blood sugar levels, such as sugar, flour, rice, and cereal, can contribute to acne? High blood sugar spikes oil gland activity, a main acne culprit. On the flip side, there's a bounty of beneficial foods that can help you maintain luminous, glowing skin.
Check out these seven skin-friendly foods which science has shown to help:
Oats contain a plant chemical that helps prevent skin cell damage and soothes irritation.
Oats have a low glycemic index, so they won't spike your blood sugar and, consequently, oil gland activity.
Oranges are chock-full of water to hydrate skin. They're also an excellent source of vitamin C, which helps make collagen to keep skin supple. You really can't go wrong with any fruit or veggie. Go for color variety so you get a variety of nutrients.
Avocados are full of the healthy fat—monounsaturated. This fat offers too many health benefits to list, but we can say that it helps your skin stay hydrated while boosting your vitamin and nutrient absorption.
Lean beef offers high-quality protein, which helps build collagen. Other awesome protein foods include eggs, chicken, tofu, beans, and fish.
Brussels sprouts are a great source of folate and vitamins A and C. Vitamin A and folate can prevent sun damage for a more even skin tone, and vitamin C is a collagen booster.Salmon is packed with omega-3 fatty acids, which may halt skin cancer cells, according to recent research.
Grapes, or more specifically, the grape skin, contains resveratrol, which can fight inflammation and may slow the aging process. This handy ingredient may also protect the skin from harmful UV light.
Eat your way to luminous skin this spring, and don't forget to share this post with anyone else who might want beautiful skin!
---
Share this post
---
---