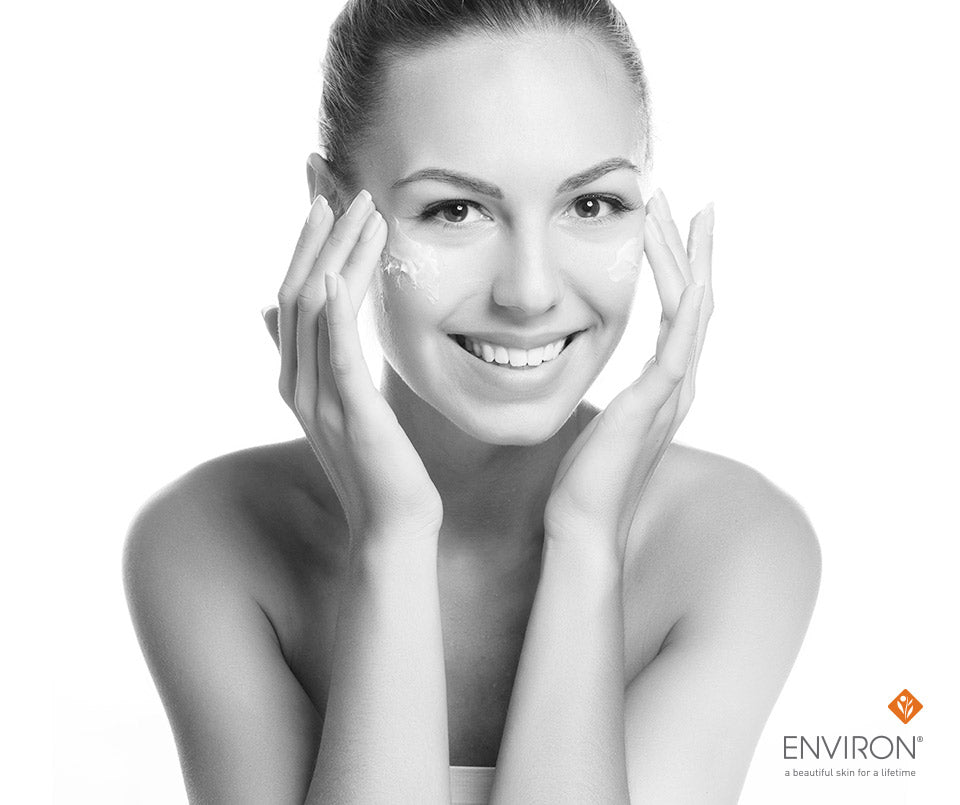 A-Mazing Skin Care!
Posted by Jen Conroy on
Do you know what is considered to be the most important skin care ingredient ever?
Drum roll, please…
Vitamin A!
According to most—if not all—skin experts, vitamin A is the most clinically-proven and effective ingredient in skin care today. Daily application of products formulated with this powerhouse vitamin can enhance the appearance of healthy, beautiful skin in a number of dramatic ways: improving the look of elasticity, thickness, smoothness, and radiance while diminishing the appearance of lines, wrinkles, uneven skin tone concerns, and much more.
We love vitamin A so much that we made it the cornerstone ingredient in our skin care line, developing a patented Vitamin Step-Up System™ that provides optimal benefits for a youthful-looking glow.
The Environ Step-Up System™ features 5 levels of potency, from the mildest vitamin A formulation (1) to the most intense vitamin A concentration (5). Our Step-Up System is intended for long-term implementation, meaning that you should spend a number of months using two to three containers of a particular step before advancing to the next step. Vitamin A is powerful, but doesn't work overnight. It takes time to change the appearance of your skin, revealing optimal benefits. Your skin also needs to adjust to it, so starting low and going slow is key in vitamin A application. And remember: A little goes a long way with vitamin A. In the world of vitamin A, more does not mean better or faster results.
Want an "A" in skin care? To learn more about our Step-Up system, call 877.337.6227 to find an Environ stockist near you.
---
Share this post
---
---