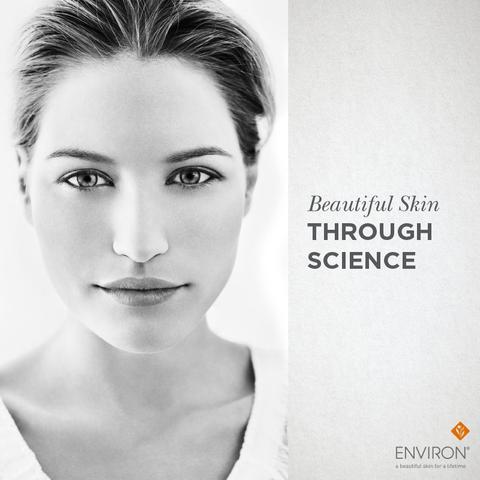 The Philosophy of Starting a New Client on Environ Products
Posted by Catherine Christianson on
I want to tell you all a little more about the philosophy behind Environ products- namely, how our philosophy begins with Vitamin A. In our first two blogs, we reviewed some large differences that allow Environ to stand out from other skin care lines, such as our high standards in manufacturing, packaging, and how we use the most researched and effective ingredients. Now, we will look inside to get a closer look of how Vitamin A works with our skin over time to promote the look of the healthiest skin possible. These topics are sure to come up when introducing a new client to Environ products and when discussing Vitamin A science in general.
"Start low & Go slow"
Vitamin A History
Since before 1911, scientists knew that this vitamin was essential for maintaining healthy-looking, normalized skin. Fast forward to 1947, the year that Vitamin A was first manufactured in a laboratory. A few years later, a Professor Culver showed that Vitamin A molecules are continuously depleted by light and air in the skin and blood every day and should be replenished in order to keep the skin looking youthful.
There are multiple forms of Vitamin A available for topical use, the most well-known being retinoic acid which is only available in prescription form. However, there are milder forms of Vitamin A that are much easier for the skin to tolerate and are just as effective. In 1955, retinyl palmitate was the first form of Vitamin A scientifically proven to be effective in rejuvenating the look of mature skin. People were discouraged by how long the effects took (months not days), so popularity didn't take off like it did for the acid form which was soon after developed. Retinoic acid Vitamin A yields quicker results but harsh side effects also. Environ's founder, Dr. Des Fernandes, saw the potential to gently and gradually help his client's skin care management by using the gentle form, seeing no use to abuse the skin with a harsh form in order to yield faster results.
By
gradually
introducing increasing levels of retinyl palmitate to the skin, we are able to deliver the benefits without unwanted side effects that are associated with the prescription acid-based form. Environ places importance on combining Vitamin A ingredients along with other essential Vitamins C & E, antioxidants, peptides, and growth factors.
The Retinoid Reaction
A Retinoid reaction occurs when too much Vitamin A is introduced to the skin at once. Potential reactions include transient flaking, pink skin, inflammation, and mild breakouts. Some reactions may be worse in some people than others, depending on the individual's skin tolerance to Vitamin A and to the number of their Vitamin A receptors. The skin may need to slowly build more receptors in order to 'accept' the Vitamin A without an adverse reaction. This is why Environ's systems are created as a "step-up" system, gradually increasing Vitamin A dosages.
How to Reduce Reactions
Start low, and go slow! Environ's founder, Dr. Des Fernandes has diligently researched skin care methods over his career to figure out the Vitamin A Skin Care system for you. Start new clients by using a low dosage of Vitamin A and gradually increase their use over time. No matter who the client is, it is best to start low and go slow in order to avoid a reaction.
Hints & Tips
Environ's various hydrating cleansers, toners, and intensive products will help soothe the skin prior to caring for the skin with Vitamin A. Especially if the client has problematic, sensitive, or dry skin to start with, make sure they are using the gentlest products to start out with from an appropriate Environ Skin Care range.
Which Skin Types and Ages Can Use Environ?
We know that skin care is not one-size-fits-all. Environ products are widely varied and thus highly customizable; Environ products were designed to encompass any skin care type, age, and need. Environ products are designed for professional use, and with guidance, you can create the perfectly customized system for all your clients for years and decades to come.
Next: "Holiday Skin Care Management"
---
Share this post
---
---