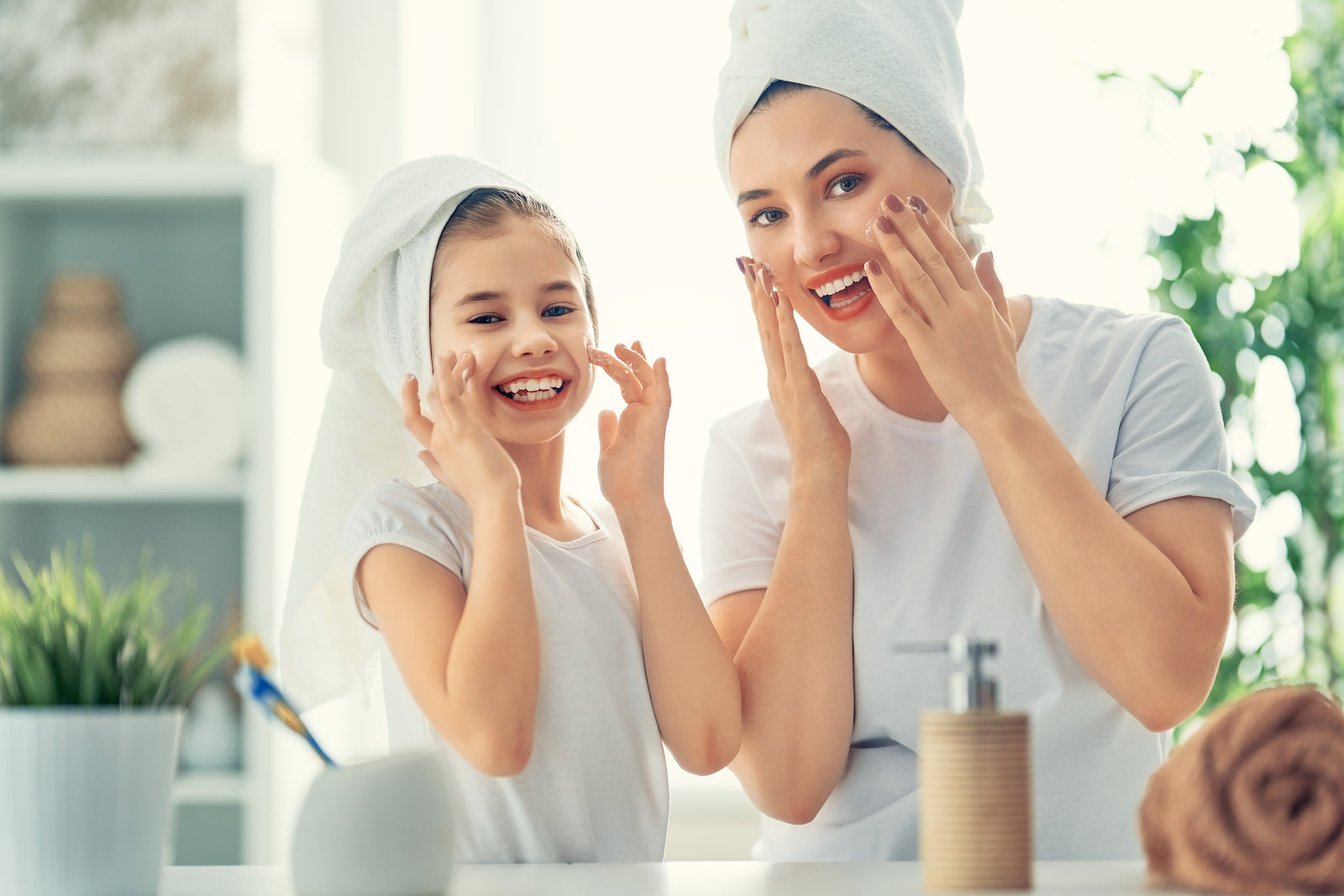 Year-Round Vitamin A Skin Care Routine
Posted by Kim Beels on
By now you've heard that introducing your skin to a vitamin A skin care routine is essential if you want to have and maintain healthy- and younger-looking skin. Scientific and clinical studies over the last three decades have shown using topical vitamin A products can reduce the signs of aging skin by encouraging exfoliation, normalizing cell renewal, and increasing collagen production.
According to the research, topical vitamin A products help because most people have a localized deficiency of vitamin A in their skin. Why? Because sunlight, to which we are all exposed on a daily basis, depletes the amount of natural vitamin A found in the skin. Unless daylight is avoided entirely, most people will eventually suffer from a chronic deficiency condition.

Exposure to the sun and the resulting reduction of vitamin A is the main reason why we develop premature signs of aging, known as photoaging. Therefore, it doesn't matter how old you are or whether it's winter, spring, summer, or fall, you should absolutely begin replenishing the vitamin A in your skin as soon as possible - but start low and go slow.

What Photoaging Looks Like:
Spider veins on the nose, cheeks, neck
Pale, taut lips lacking definition and fullness
Darkened spots of pigmentation, freckles, age or liver spots
Wrinkles and fine lines around the eyes and mouth
Scaly patches
While we can't stop the hands of time or the signs of chronological aging, there are ways to reduce the effects of the sun on the appearance of the skin.
Prevention
Use an SPF 30 broad spectrum (UVA and UVB protection) sunscreen 365 days, is the most proactive way to help block the aging sun rays from penetrating and damaging your skin.
Stay out of the sun between 10 am and 2 pm when the sun is strongest.
Wear protective clothing, hats, and sunglasses
Replenish
Anytime is the best time to begin a
skin care regime
that includes restoring the levels of vitamin A in your skin. However, there are questions as to whether you can use a vitamin A product in the summer. When using Environ Skin Care products, the answer is yes. Matter of fact, it is even more important to have the protective benefits of vitamin A in the skin in the summer when you are more likely to be outdoors. Environ believes replenishing vitamin A to optimal levels on a daily basis and practicing good sun damage prevention is a year-round process.
It's true that products with retinoic acid can cause the skin to be more sensitive to sun exposure, but the milder retinyl ester form in Environ Skin Care is gentle enough to use every season. Our founder,
Dr. Des Fernandes
believes so strongly in vitamin A, that he created a formula that could be used every day. Wrapped in a lipid molecule to easily be absorbed through the skin barrier, our retinyl esters deliver the same results without irritation to the exposed surface of the skin.
Genuine Environ Skin Care is only sold in professional practices and never by unauthorized sellers online. Be sure to visit your local stockist to purchase your Environ products. To find a location near you, please call 877.337.6227.
---
Share this post
---
---