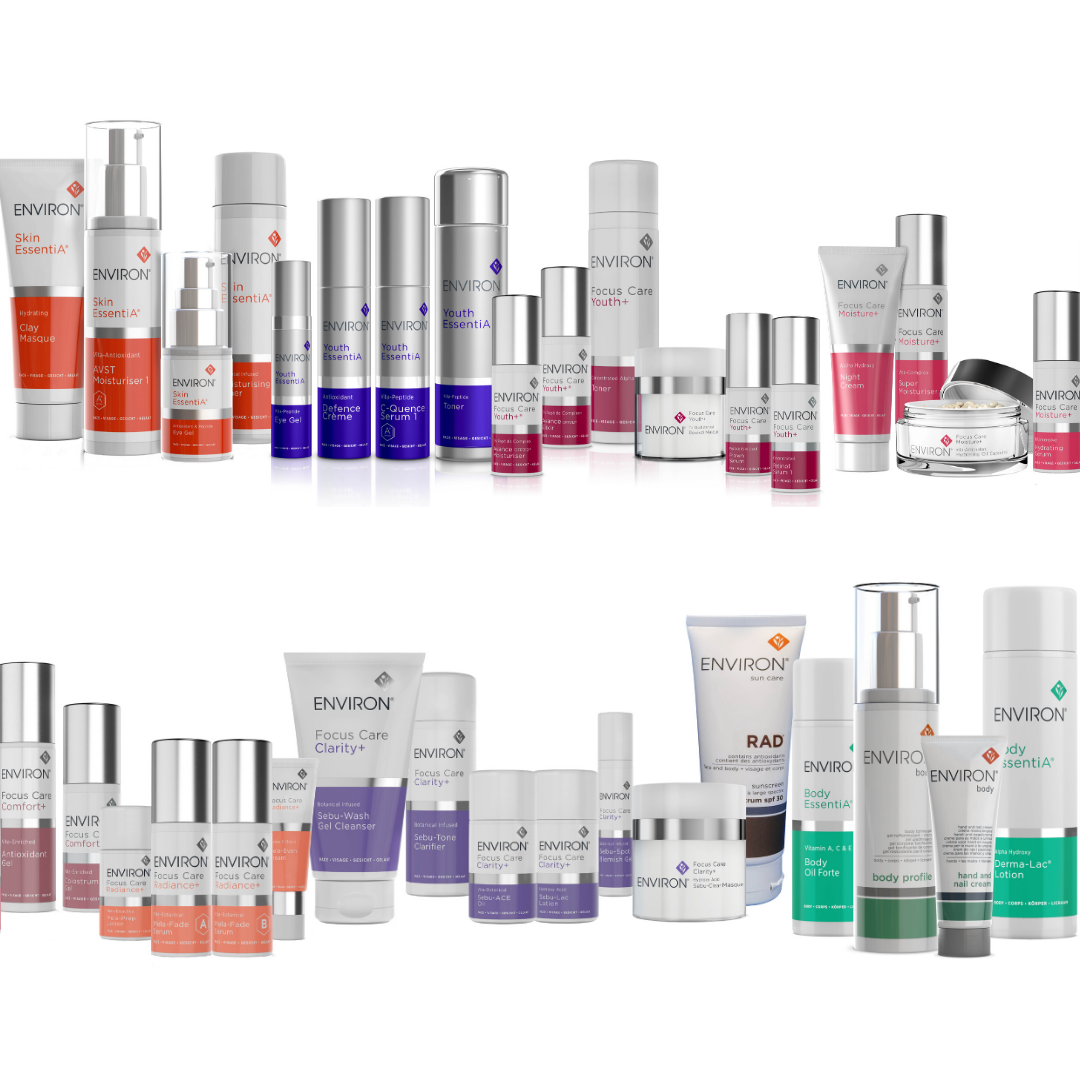 Why are Peptides in Skin Care Products?
Posted by Kim Beels on
We talk about peptides a lot, and our skin care ranges are packed with them, but how much do you really know about peptides, and why are they so important in skin care anyway?
Here's a closer look at peptides and why we feature them in so many of our advanced skin care formulations.
What is a peptide?
Peptides are short chains of amino acids that act as building blocks for proteins in your skin. Proteins are important because they are the foundation of your skin, its supporting structure, if you will. The skin proteins we're talking about are collagen, elastin and keratin. These essential proteins help your skin maintain its youthful-looking texture, strength and resilience. 
Why are peptides in skin care?
Peptides are essentially smaller versions of proteins, making them more easily delivered to the skin and body than larger proteins. Peptides act like little messengers, triggering the skin to increase the benefits of more collagen and elastin. That's why it makes sense to pack skin care formulas with specific peptides to encourage youthful-looking skin. 
What are some examples of peptides in skin care?
Focus Care Youth+ Peptide Enriched Frown Serum contains three wrinkle-fighting peptides to help prevent the look of fine lines and wrinkles on the forehead and around the mouth. This results-driven serum also helps reveal the appearance of refreshed and relaxed skin.
Youth EssentiA Vita-Peptide Eye Gel is packed with vitamins A, C and E, antioxidants, peptides and hyaluronic acid technology to help boost the effects of hydration around the delicate eye area and enhance the look of firmer, plumper, smoother skin. 
Youth EssentiA Vita-Peptide Intensive Serum 4 Plus is formulated to help improve the overall look of skin. This concentrated serum contains a synergistic combination of vitamins, antioxidants and peptides to help reveal the appearance of younger- and smoother-looking skin.
There are many other peptide-enriched skin care formulas to discover! To learn more, it's time to contact your local Environ stockist by calling 877.337.6227 today!
---
Share this post
---
---