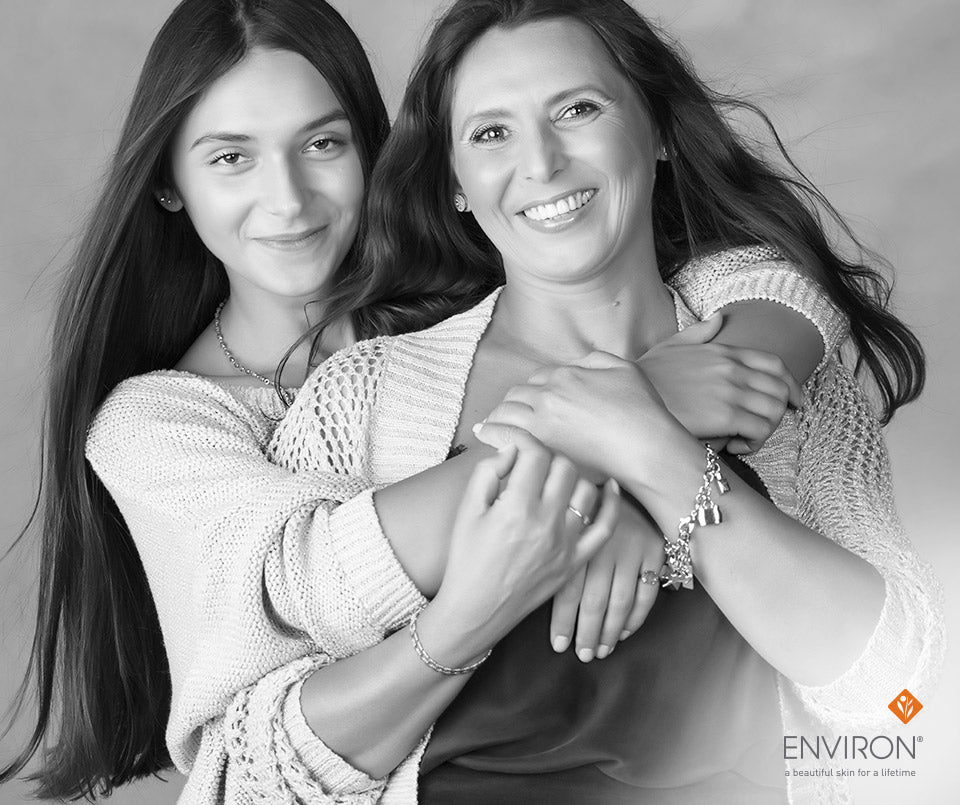 The Secret to Beautiful Skin at Every Age: Avance dfp 312™
Posted by Jen Conroy on
The world may finally be moving away from the concept of "anti-aging". Allure magazine recently announced that it would no longer use the term because it implies that aging is bad.
At Environ, we think aging is beautiful. Our mission is to help you achieve healthy-looking, radiant skin at every stage of life, from your teens to your 90s.
To meet this goal, we offer results-driven skin care backed by years of research and the highest quality of ingredients. That is why we developed Avance dfp 312™, a scientifically researched formulation of peptides, amino acids, and antioxidants that can help improve the appearance of skin so that it looks firmer, smoother, and intensely moisturized. Part of our Intensive line of skin care, Avance dfp 312 is formulated with a unique combination of five natural amino acids to assist in smoothing the look of wrinkles. This intense formula is also packed with hyaluronic acid, a naturally-occurring molecule in the skin that scientific research has shown can hold up to 1,000 times its own weight in water, helping skin to appear plumped and intensely hydrated.
As part of your daily skin care regimen, Avance dfp 312 can help improve the look of skin elasticity and firmness for an overall healthy-looking, radiant glow. Last, but certainly not least, Avance dfp 312 features the free radical-scavenger vitamin E, which scientific studies have shown can help enhance the effects of skin's natural defense against the sun. We recommend using Avance with a cosmetic roller to encourage maximum product absorption.
Forget "anti-aging" skin care. It's time to embrace luminous skin at every stage in your life. For more information about Avance and the cosmetic roller, call 877.337.6227 to find an Environ stockist near you.
---
Share this post
---
---