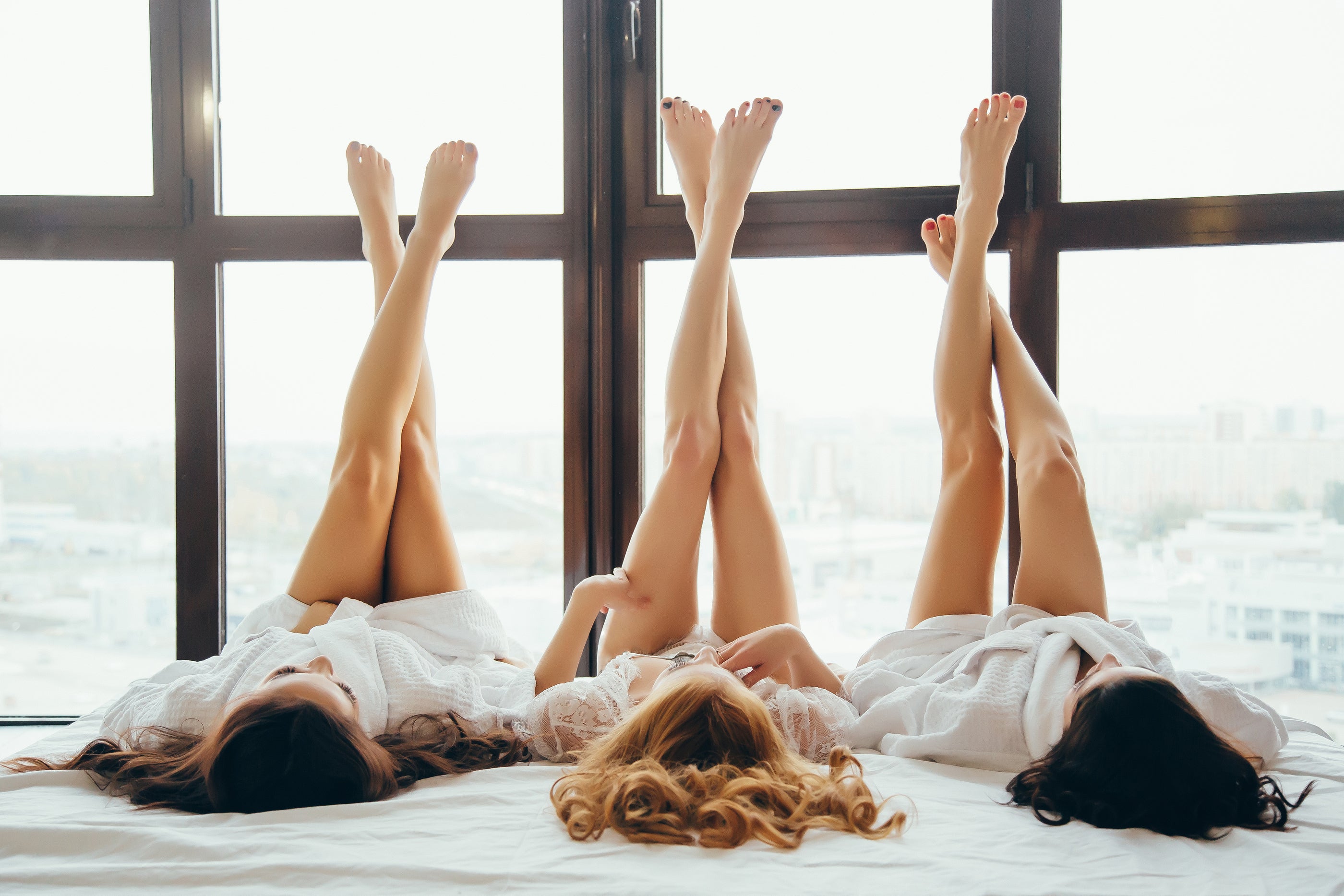 Summer Legs You Want To Show Off
Posted by Kim Beels on
Your legs make up 36% of your body's total surface area. That's a lot of skin! When the temperature starts to rise, you want to make sure your legs look their best so you can stay cool and show them off with pride.
As part of an overall healthy lifestyle that includes a balanced diet and exercise, skin care creams rich in vitamins and antioxidants can assist in firming and conditioning the appearance of uneven skin texture on your legs, creating the look of smoother, more youthful-looking skin.
Skin Care Ingredients 
Vitamins A, C, E
Aside from natural aging, chemical toxins, pollution, and sun rays can take their toll on the skin over a lifetime. Sagging, cellulite, dimpling, dark patches, itchy dry, and old looking skin can be discouraging. Fortunately, free radical scavengers such as vitamin A, C, and E, can aid in shielding the skin from the effects of these harmful environmental influences.

Pro-Vitamin B5
To help with the look and feel of dryness and to give the appearance of well hydrated, supple, and glowing skin texture on your legs, Panthenol (pro-vitamin B5) is another effective ingredient to have in your body skin care products. It's a water-soluble vitamin that, in addition to other benefits, works to attract and lock moisture into the skin.

Squalane
Have you heard about Squalane? Plant-derived Squalane is an emollient that can help improve the appearance of sagging skin with the look of firmer, healthier-looking skin, by sealing in moisture.
Environ Skin Care Products
Sunscreen
How do you make sure your skin looks great and, of course, stays protected all summer long? Thankfully, Environ has you covered head to toe with a whole range of advanced skin care products dedicated to the body and a broad spectrum SPF 30 sunscreen to layer on top.
Environ Tri-Complex Contouring Cream
Tri-Complex Contouring Cream is an award-winning body sculpting gel that firms and conditions the look of the skin and improves the appearance of uneven texture. It helps smooth the appearance of cellulite and dimpling, making it the perfect treatment to help keep your legs looking and feeling toned when you're wearing your favorite mini-sundress or that new bathing suit.

Multivitamin Body Moisturiser
Our body moisturizer helps shield skin, especially on exposed areas like the legs, from the detrimental effects of harsh environmental conditions. This rich and creamy vitamin and antioxidant cream gives your skin the nutrients it needs (vitamins A, C, E, B5, Beta Carotene and Squalane) to look and feel hydrated all summer long. Its conditioning formula also helps reduce the appearance of fine lines, uneven tone, and sun damage.

A, C & E Oil
This multi-functional oil is perfect on its own or added to your Environ moisturizer for the appearance of enhanced skin renewing benefits. Rich in vitamins and antioxidants, A, C & E Oil helps rehydrate the appearance of sun damaged skin, making it look and feel softer and more supple.

Cosmetic Body Roller
Our Cosmetic Body Roller allows you to create the perfect canvas for your Environ products. This advanced at-home cosmetic skin microneedling technology enables enhanced effectiveness of ingredients, even more benefits from your Environ Skin Care products. The cosmetic roller is safe to use on any area of the body, including the legs!

To make sure your legs look their best all summer long, speak to an Environ stockist to find out which of our advanced skin care products are right for you! Call 877.337.6227 today.
---
Share this post
---
---