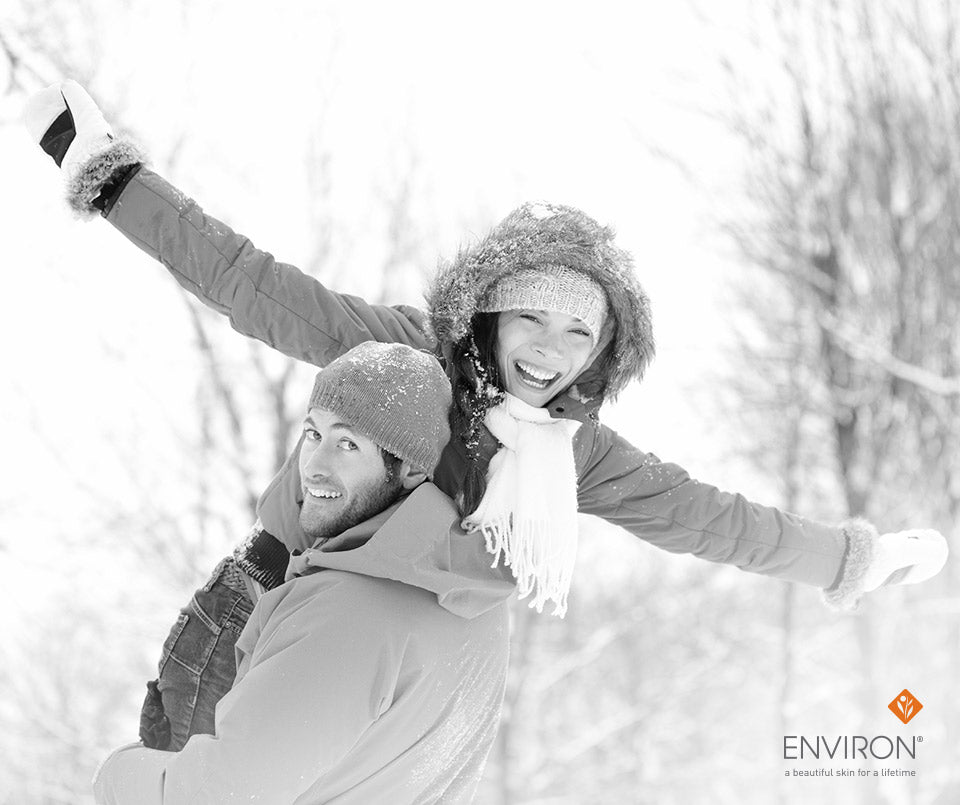 Put Some Wow in Your Winter!
Posted by Jen Conroy on
Gray skies and bitter cold may be the norm for a good part of the country, but that doesn't mean your mood needs to tank along with the temperature. Keeping your spirits up is vital to the health of your mind, body, and skin. For too many of us, the frigid air and shorter days of winter can take a toll on your energy and joie de vivre.
Fortunately, it's not too late for a fabulous winter! Turn your crab into fab with a few easy actions:
Eat some oatmeal!
Consuming oats may help to boost your mood and lose weight. Science has shown that oats are rich in fiber and whole grains, which boost your serotonin, the happy chemical in your brain. Oats also help you to feel full, so you eat less, while stabilizing your blood sugar.
See your buddies.
When your energy is low, it's tempting to hibernate indoors. But getting out and visiting with friends is vital to your health, especially in the dark days of winter. Humans are social creatures, and we need to stay connected to be at our best. Meeting a friend for coffee or an invigorating power walk in the brisk outdoors is an easy and powerful mood-booster that cannot be underestimated.
Bundle up!
We all know that freezing your tail off isn't fun. When you're shivering, it's almost impossible to feel jolly because your body is expending all its energy trying to warm you up. So give your body a break and bundle up with your favorite hat, scarf, and gloves. Cozy winter garb is a sure way to warm your body and your spirit! 
It's easy to keep your spirits high and your skin glowing this winter with a little help from Environ. To find an Environ stockist near you, call 877.337.6227 today.
---
Share this post
---
---