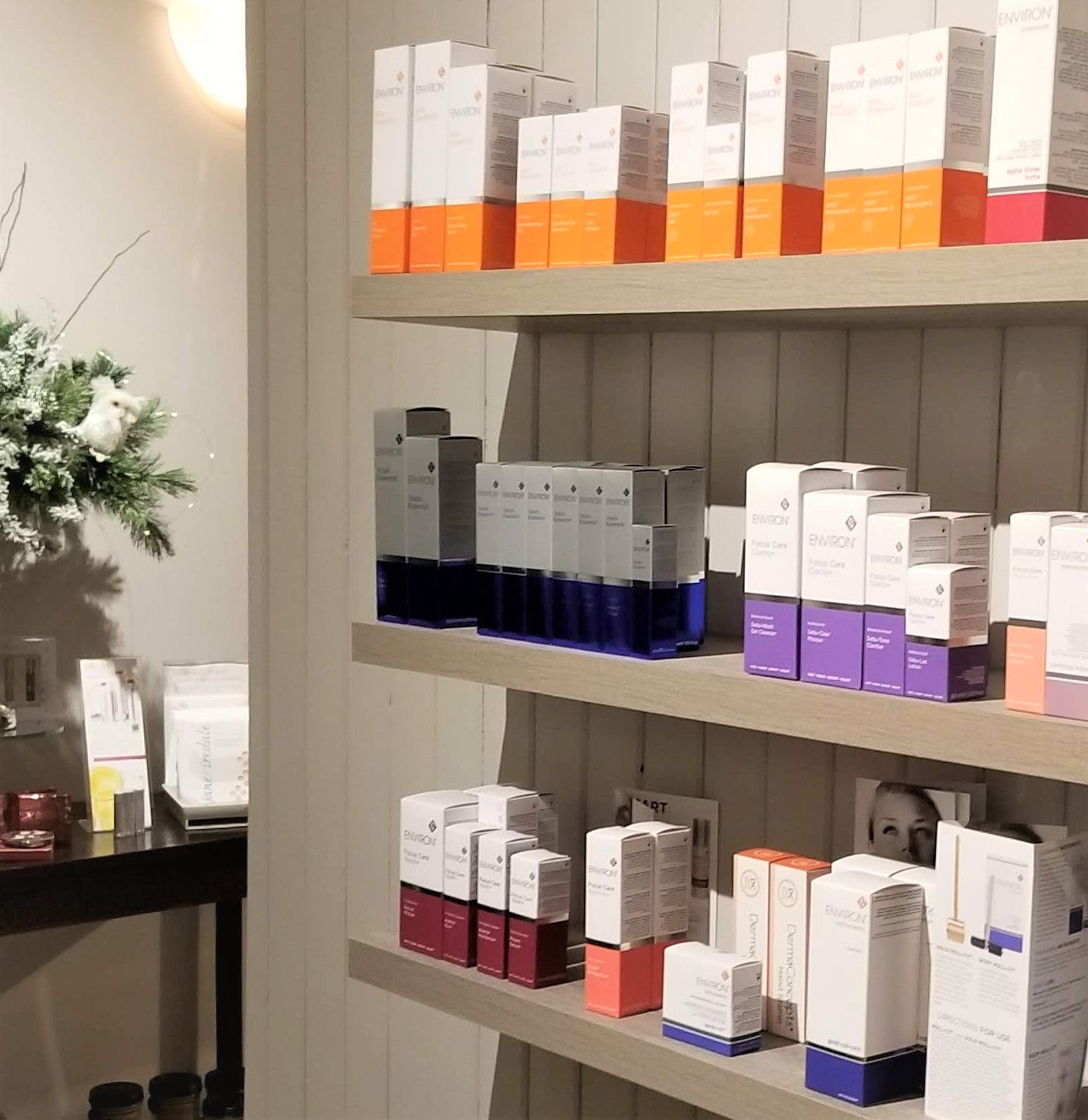 A Professional Skin Care Line For Medspas
Posted by Kim Beels on
Are you looking for a professional, award-winning medical skin care line for your medspa or office? We invite you to consider Environ® Skin Care, the gold standard for results-driven skin care in the world. Backed by science and safety to provide the highest level of benefits, Environ Skin Care products are only sold by physicians, medspas, and professionals with a medical affiliation and Environ Skin Care is not sold online. DermaConcepts is the exclusive U.S. distributor of Environ Skin Care. Our stockists are dermatologists, plastic surgeons, estheticians, and medspa owners specializing in results-driven skin care.
Here's a closer look at how Environ Skin Care products can help your medspa or practice deliver the highest level of skin care and results for your clients. 
Environ is committed to providing:
Skin Care Products With Results
Dr. Des Fernandes, Environ's founder, was inspired to create the most effective skin care products in the world. Every Environ product is based on scientific research, optimal results, and extensive testing to safely deliver the highest level of benefits.
Quality Skin Care Products
Environ is one of a few companies in the world with their own dedicated, state-of-the-art, manufacturing facilities. It has remained one of the most effective and safest skin care ranges in the world because it uses only the highest quality ingredients in its advanced skin care formulations. Every Environ formulation is non-comedogenic, hypoallergenic, and colorant free. Based on science and results, Environ skin care is not influenced by marketing trends. What's more, Environ skin care products are based on our Vitamin STEP-UP SYSTEM™. This was created to help skin adjust gradually and comfortably to increasing levels of vitamin A and other ingredients.
Fresh Skin Care Ingredients
Environ is committed to providing consumers with the freshest, most potent formulations to ensure efficacy. That is why every product Environ manufactures has an expiration date. Opened products should be used within 10 to 12 weeks to ensure the best possible results for consumers.
Ethical Skin Care
Every ingredient we use is tested by independent labs for safety, effectiveness, and purity. Our advanced, scientifically-based formulations undergo extensive clinical testing to be determined safe and highly effective before being approved for sale. Environ Skin Care is cruelty-free; no animals are used in any Environ testing.
Swiss Vitamin Institute
Environ products are packed with scientifically known skin-revitalizing vitamins like A, C and E, and are tested annually at the Swiss Vitamin Institute (SVI) to ensure that the amount and types of vitamins listed in the ingredients are, in fact, accurate. Environ products are the only skin care products in South Africa to be endorsed by the SVI.
Skin Care Education and Marketing Support
DermaConcepts, the exclusive U.S. distributor of Environ Skin Care, is known as one of the aesthetics industry's leading educational resources. DermaConcepts offers a variety of workshops for skin care professionals, with hands on demos, throughout the year. Our dedicated master educators travel the country to help our stockists stay informed on our product ingredients, protocols, and the latest industry techniques. We offer marketing support and rich, made to share, social media posts, to save you time and increase consumer engagement online.
If you're a results-driven aesthetic provider, we invite you to consider the pioneer in results-driven and clinically-proven skin care — Environ! To learn more about becoming an Environ Skin Care stockist, please call 877.337.6227 today.
---
Share this post
---
---