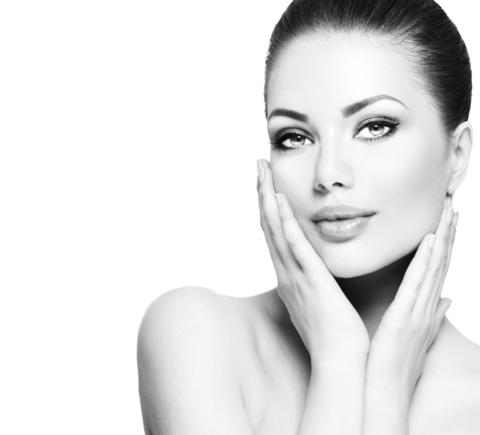 What is the Essence of Beauty?
Posted by Catherine Christianson on
What is the essence of beauty? Long hair? Eyes? Shape? Science would suggest that a number of biological factors contribute to what different societies recognize as "beautiful." Such factors include the waist-hip-bust ratio, facial symmetry, lush hair; However the most noticeable part of the body is often unmentioned in these studies. It is our largest organ, the skin. Certain skin conditions are determined by our DNA, but we know that environmental factors also play a large role in the appearance of healthy-looking skin. Over the past two decades, Environ Skin Care has been a leader in creating the most innovative and advanced techniques to combat the effects of environmental factors like sun damage and pollution to make clear, youthful-looking skin attainable for any skin type at any age.
The Skin Speaks Volumes
Whether it is your skin that is exposed on the legs, midsections, arms, the neck, or the face, it is important to care for the appearance of your skin over the lifespan by using sunscreen and effective skin care products daily. Despite the multitude of issues that may affect the appearance of the skin such as teenage acne, dryness, oiliness, hyperpigmentation, rosacea, cellulite, wrinkles, thinning, etc, there are preventative methods can address all of these common, universal issues.
Armor for the Skin
Keeping the skin protected from UV rays is the first piece of advice you will hear from your skin professional. Make sure your sunscreen is classified as broad spectrum, which helps to protect the skin from both UVA and UVB rays, and choose a lotion with a sun protection factor of 15-30. The Environ sun care range contains a sophisticated formula that helps provide UVA and UVB protection while not inundating the skin with unnecessary chemicals. The sun care range contains advanced ingredients which work in synergy to assist in providing sun protection for the skin before, during and after sun exposure. Essential antioxidants, which assist in reducing the skin's sensitivity to the effects of external influences and ingredients known to help with hydration of the skin, have been selected for this range.
Feed the Skin
Prevent visible signs of damage with the right ingredients. Your skin care should have a form of Vitamin A, C and E inside in addition to antioxidants, peptides and growth factors (They work most effectively in conjunction with one another.) The skin is continuously depleted of these vital vitamins and antioxidants, thus it is important to replenish the skin daily with effective topical formulas. Vitamin A, a widely-researched skin care ingredient, is known to improve the effects of prior skin damage to the skin, to help prevent future sun damaged appearance and assists in replenishing the body of depleted Vitamin A levels. Environ's motto: Start low, and go slow- with Vitamin A! Both the beginning and advanced skin serums contain increasing concentrations of the vitamin, and it continues to serve as the cornerstone ingredient for many Environ formulas.
Quench the Skin
Winter or summer, there are many factors that may contribute to dry skin including lack of moisture in the air, sun damage, water-intake, in addition to chlorine & salt-exposure. Post-shower, always apply a vitamin-rich body lotion or body oil to lock in moisture. You want to look for lotions or oils that contain similar ingredients to that of your face moisturizers- hyaluronic acid, Vitamin E, lactic acid, and non-comedogenic oils. Environ body lotions and vitamin-enhanced oils nourish the body with a combination of potent vitamin extracts, antioxidants, and hydrating elements.
Clean the Skin
Remove makeup, cleanse and tone the skin daily with gentle, nourishing products. Once a week or so, take the time to exfoliate regularly in order to help rid the skin's surface of dead skin and dirt, which impede the ability of topical skin care products to be effective. Lactic, mandelic, asiatic and glycolic acids are just a few exfoliating agents that are both gentle enough to use regularly once the skin is in a healthy-appearing state and is approved by your dermatologist. The Environ Revival Masque employs such effective ingredients. The award-winning masque works to gently loosen the glue-like ceramics on the surface. It is approved for use as a 20-minute treatment or as an intensive overnight masque. 
The Beauty Industry Effect
Beauty is marked is so many different ways. Despite a common misconception that those working in the beauty industry seek to point out others' flaws, it is very much the opposite. The best thing about the industry is being able to make a noticeable difference with powerful services and skin care treatments. Surface level beauty only goes so deep. Real beauty comes from a loving self-confidence within and shines for all to see.
Follow Environ Skin Care on Facebook, Twitter, Instagram, or on Pinterest for more skin care tips and facts!
Make sure to subscribe to our blog for twice monthly tips, facts, & updates in the skin care world! XO 
Next: "Crisis-Control: Break-Outs!"
---
Share this post
---
---