< Return to full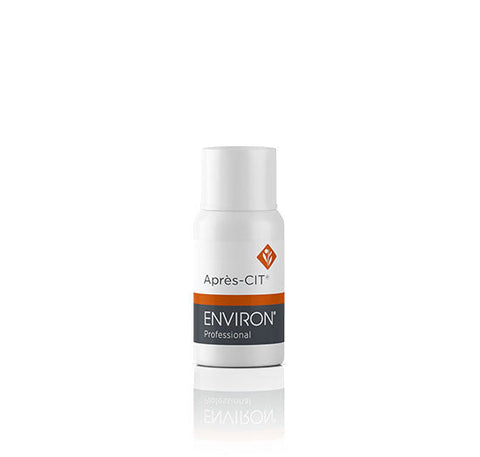 FINAL SALE
Aprés-CIT® 2 x 10 ml
Exp. 02/202410 ml/0.34 fl oz.
FINAL SALE - This product expires 05/2024 - NO RETURNS
The Environ Après-CIT is a serum formulated to complement non-invasive professional treatments (i.e. Rolling) and contains a combination of peptides namely Matrixyl® Synthe 6®, Matrixyl® 3000 and Trylagen®. The Environ Après-CIT serum was specially designed to augment the results of treatments so that patients could achieve faster and more impressive results.
Find A Professional
Become A Partner